This is an archived article and the information in the article may be outdated. Please look at the time stamp on the story to see when it was last updated.
GARDNER, Kan. — A 53-year-old woman was killed Thursday night inside her house after her boyfriend called police to their home in the 400 block of N. Birch Street.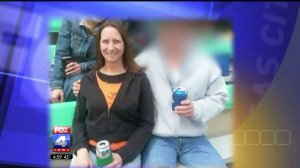 Michael Weddington said he still can't believe his mother and children's grandmother is dead.
"She loved the peace," Weddington said.  "She loved to got out on the lake, liked to enjoy life and try to have a good time."
At about 9:45 p.m. Thursday, a man who lives in the house called police and said his girlfriend, identified as Deanne Choate of Gardner, had fired a gun inside the house. Police responded, went into the house, and Choate was shot by the officers.
"She was maybe afraid, and she may have been intoxicated and didn't know what was going on at the time and was trying to protect herself in her own home," Weddington said.
A team of investigators from Johnson County is gathering evidence to determine what happened inside the house that led to the fatal shooting.
"I think I could've been contacted and maybe talked to her," Weddington said.
The two officers involved are on paid administrative leave, which is routine. Olathe police say one of the officers has been with the department for a year and a half. The other has been with the department for 10 years.
"I think they went too far with it, and they went in with their guns blazing and overstepped their boundaries when they could've approached in a different way," Weddington said.
Neither officer was hurt. Police have not said if the woman pointed the gun at them or if the officers were threatened in any other way.
"That's something we don't know yet. We're really early on those specific details. it'll probably be coming forward as we move through this. Right now that's something I don't know," said Sgt. Bryan Hill, Olathe Police Department early Friday morning.