This is an archived article and the information in the article may be outdated. Please look at the time stamp on the story to see when it was last updated.
OLATHE, Kan. -- The latest fitness smartwatch hit the market Wednesday, and it was designed right here in the metro.
The Vivoactive 3 Music smartwatch from Garmin can play music, track your steps and it even acts as a digital wallet so you can pay for things on the go through Garmin Pay.
Product designers said they worked hard to stand out from products like the FitBit or Apple Watch that boast similar features.
"What really sets us apart is the fact that we have up to seven days of battery life," said Phil McClendon, Garmin's team leader of project management for consumer products. "None of the other competitors can claim that, and at the same time, we do that. We also have an always-on display."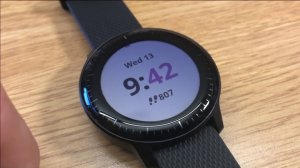 Because the smartwatch is always on, makers say your activity can be tracked with greater precision.
"We run our heart rate sensor 24/7, and many of our competitors sample at a far lower frequency so that enables us to have more data," McClendon explained.
The unique design of the Vivoactive 3 Music also helps it stand out in the increasingly competitive wearable technology market.
Designed locally in Olathe, Kansas, Garmin representatives said they're proud of the product and hope the Vivoactive 3 Music will make its mark in an increasingly competitive market for wearable technology.
"It's a Garmin product, and we make it here in Kansas City, and I think that gives a lot of people the warm and fuzzies about a local business being very successful," McClendon said.
These watches are on sale in stores starting Wednesday. They retail for about $299. To learn more about the product, visit garmin.com/vivo.