This is an archived article and the information in the article may be outdated. Please look at the time stamp on the story to see when it was last updated.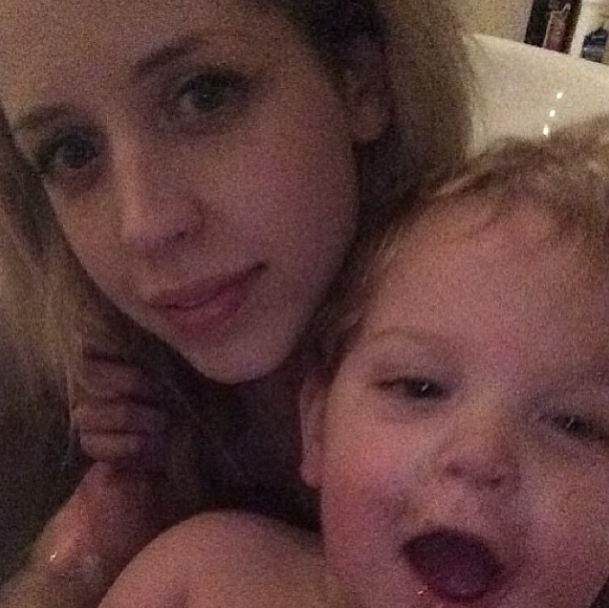 KENT, England — A mother of two took a photo of herself and her son while taking a bath only to find an unexpected visitor had appeared in their picture.
The socialite daughter of Bob Geldof and Paula Yates, Peaches Geldof, 24, lives in a very old home in South East England along with her husband and two young children.
Geldof and her son, Astala were enjoying a bath when she decided to snap a quick close-up Instagram 'selfie' of the two of them to post online. To her surprise, just shortly after taking the picture, Geldof noticed an oddly placed hand over her right shoulder, and then wrote about the incident in the photo's caption on her Instagram account.
"Close up shot of the mystery ghost hand in pic I took of Astala and me in the bath!" wrote Geldof. "And no that isn't my hand, one of mine was round his waist to hold him during the photo, the other holding the camera to take the shot. Also the hand is around my shoulder so totally weird angle if I did it myself! How terrifying!"
According to the Daily Mail, Geldof and her husband believe the hand belongs to a woman who committed suicide over 100 years ago. They said this was not the only instance where they have encountered the spirit.
Gelfof said the spirit is of a friendly and maternal nature and does not give anyone in their home a bad feeling. She believes the woman's spirit enjoys being around babies.