This is an archived article and the information in the article may be outdated. Please look at the time stamp on the story to see when it was last updated.
KANSAS CITY, Mo. — The 16th annual Celebration at the Station wrapped up on Sunday, May 27, but Memorial Day was just getting ready to begin.
The Kansas City Symphony puts on the event to honor our fallen heroes through music. A lot of people used Memorial Day to celebrate, but others used the event to remember their loved ones.
Hundreds sat out on the lawn of Union Station to see a full day of patriotic performances, and show their American spirit.
"It's a great event to celebrate our country, our veterans, our gold star families," said Frank Byrne, the Executive Director of The Kansas City Symphony.
"Just thinking about all those who fought for us, and who died for us. We want to pay tribute to them, and pay our respects to them," attendee Patrick Sweeney said.
However, inside the cool walls of the station, gold star parents can never forget the children they've lost. A wall was erected for people to come and reflect, and see the faces of fallen servicemen across Missouri and Kansas.
"This is a day that we honor all of these young men and women, and we honor them for their sacrifice," golden star mom Debbie Murchison-Perri said. "He was killed on August 4th of 2007 on a mission where his vehicle went under an overpass and was shot by an EFP. He was killed instantly."
Murchison-Perri's son, Matthew, was 21 years old.
"You just have to live one moment at a time to get through it," Murchison-Perri said. "I miss hearing him walk through the door and say hey mom how are you, and so I truly miss him. I miss him a lot."
Keeley and Randy Frank lost their only son during the same month and year  as Murchison-Perri's son in Iraq.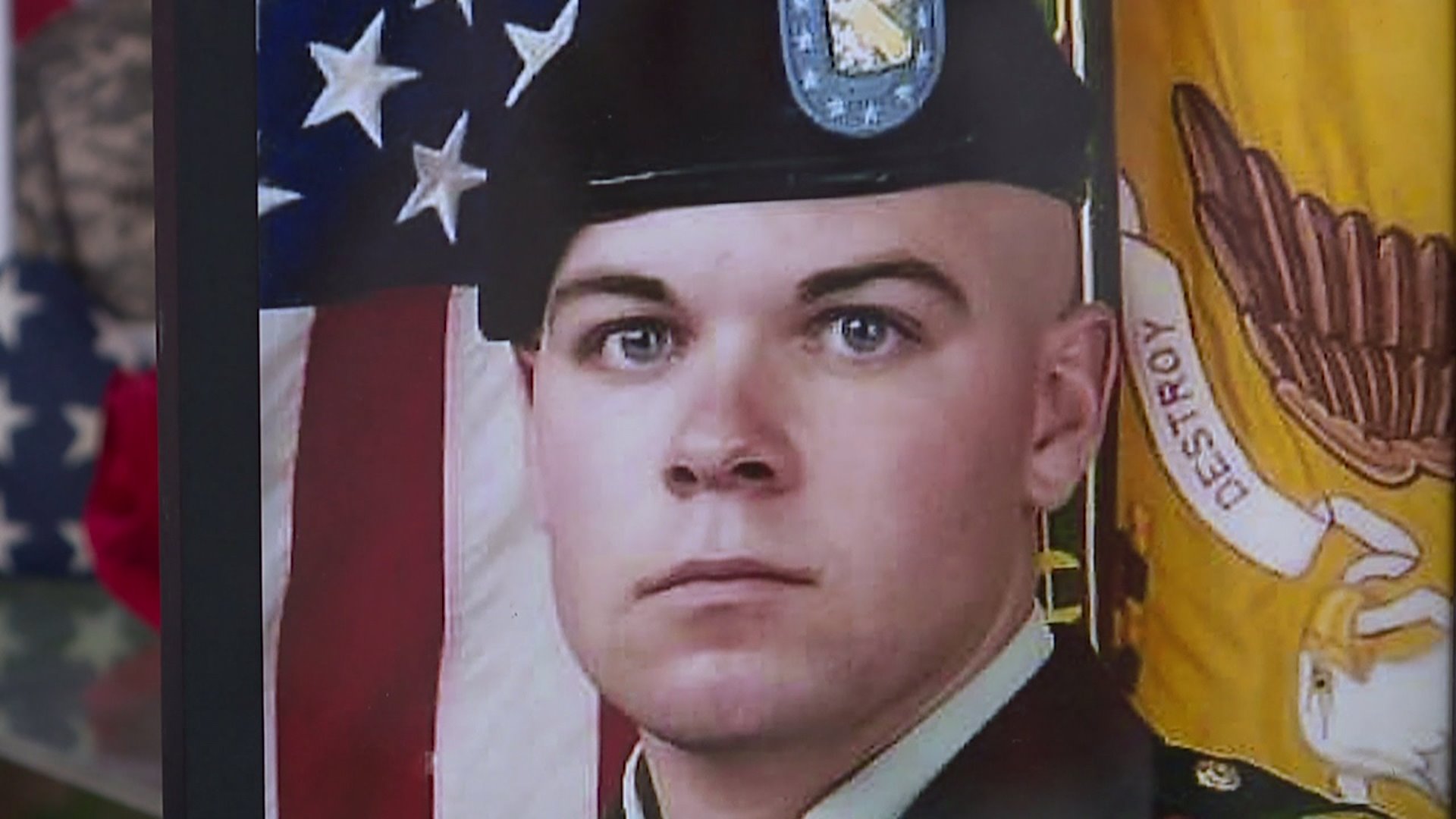 "As he was growing up – I loved him," Keeley Frank said. "It's still hard. Very hard. Especially times like this."
Randy Frank said the memory of his son is something for young people to look up to.
"When your children and grandchildren talk about meeting superheroes – they're right here. These are your super heroes," Randy Frank said.
However, no matter how much time will pass, each day for them is it's own Memorial Day.
"You just don't forget. There's days like his birthday, and stuff it's really hard," Keeley Frank said.
Not only were people able to see the faces and information about these fallen heroes, but they were also able to leave notes of love and respect for others to see.