This is an archived article and the information in the article may be outdated. Please look at the time stamp on the story to see when it was last updated.
KANSAS CITY, Mo. — The Kansas City Police Department confirms an officer is under investigation for a controversial post he made on social media about the deadly shooting by an officer in Tulsa, Okla.
Tulsa police officer Betty Shelby was charged Thursday with felony manslaughter in the 1st degree for killing Terrance Crutcher, 40, after his SUV stopped in a roadway last week. She could face four years to life behind bars.
Multiple police cameras, including ones mounted in squad cars and in a helicopter, recorded the shooting. In the video, Crutcher can be seen with his hands raised above his head prior to his death. He walks away from Shelby towards his car. There was no weapon found in the car.
A comment made from the Facebook account of Donald Ebert,  Kansas City police officer,  on a post about the deadly shooting of Crutcher said "Should have dropped the entitlement card and listened the first time. Good shoot."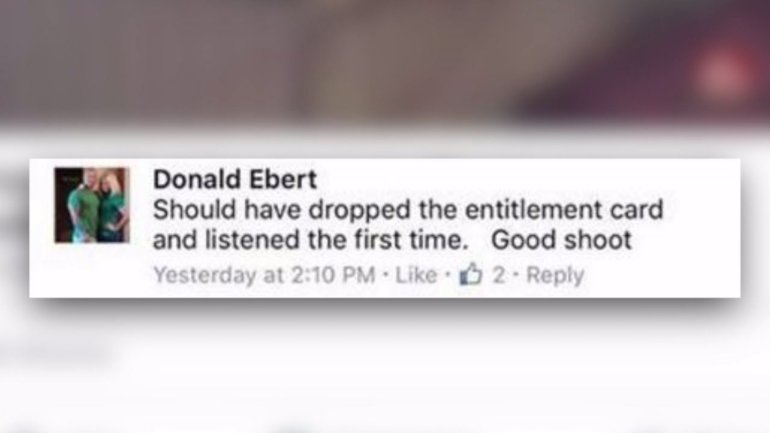 The Kansas City Police Dept. said it is investigating 'potential officer misconduct' but says Ebert is not on leave.
The police department also referred FOX 4 to its social media policy, which says:
Social media can impact the department as a whole
Officers must strive to maintain public trust, even off the job
Department members are held to a higher standard than the public
Punishments for breaking the policy include termination. On Friday, the local police union did not comment.