This is an archived article and the information in the article may be outdated. Please look at the time stamp on the story to see when it was last updated.
KANSAS CITY, Mo. — A Northland man came home on Tuesday and found the body of his 8-year-old son. Now police are working to determine how the boy died and where his mom is right now.
FOX 4's Melissa Stern spoke to the boy's grandfather on Wednesday.
"I drove in town because we had an accident here," Eddie E.L. Warren, the victim's grandfather, said.
Warren came to Kansas City from Quincy, Illinois after his son called him with terrible news about his grandson.
"Our son`s son, Audrick, experienced a drowning, and we don`t have all the details yet on that," Warren said.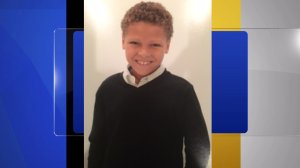 Warren says 8-year-old Audrick died in the bathtub of his parent's Northland townhome.
"My son came, found his son, and called me," Warren said. "He was hysterical after coming home and finding his son unresponsive. After that he dialed 911 after trying to resuscitate him."
He believes the boy's death was an accident, but is waiting on a report from the medical examiner and what police find.
"Of course, nobody wants to get that call, so, driving from Quincy to here is four hours plus, so it`s very difficult, but we`re here piecing everything together, and we`ll make the tough calls and move forward," Warren added.
Warren says his daughter-in-law was not home at the time of the drowning, and says they aren`t sure where she is right now, either. He says the family is just leaning on God — and each other.
"One step at a time," said Warren, "We`re people of great faith, and so God will take care of us through this."
Warren says the couple also has a 6-and-a-half-year-old son who is with other family members right now.