This is an archived article and the information in the article may be outdated. Please look at the time stamp on the story to see when it was last updated.
TOPEKA, Kan. — A grandmother is sickened to hear what investigators believe happened leading up to the death of her granddaughter.
A 10-month-old baby's body was found after investigators say she was left in a hot car for more than two hours.
Friday prosecutors revealed in court that the suspect had been smoking marijuana while the child was outside.
The victim's grandmother, Cindy Poe, says the state took the 10-month-old away from the family because of problems with drugs. Now investigators say the foster home that was supposed to be safe, had the same problems.
"The cutest little thing you could see," Poe said.
Poe only got to spend a few days with 10-month-old Kadillak.
Her daughter, Kadillak's mom, battles with addiction, so Poe says the state put her in a foster home.
"They always say when your kids going into the system, 'oh don't worry they'll be fine. They're in good hands,'" she said.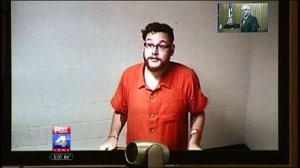 And Poe says for the most part she agreed. When Kadillak moved in with Seth Jackson, she thought it was a good fit.
"Every time they come up from Topeka, they dressed real nice. Well taken care of. Hygiene, hair, clothes. Everything," said Poe.
But now, that picture perfect image has been shattered.
Investigators say Jackson took his five-year-old adopted son to an appointment then after, the two picked up Kadillak from daycare. From there investigators say he drove them all to his drug dealer's home to buy marijuana. Jackson then drove them home and got out of the car to go inside and get high.
The five-year-old got out on his own, leaving Kadillak in the back seat where she was pronounced dead two hours later.
"I don't know what took them so long to find out about this? I thought all foster parents had to get tested for drugs?" said Poe.
Poe knows her family has their share of problems, but she thought the foster home would lead to a better life. Now instead of planning Kadillak's first birthday, she's planning her granddaughter's funeral.
"I'm gonna go two or three hours early to the funeral. Spend time with her. Just hold her. Grandma loves you," she said.
Poe says two of her other grandchildren were also living with Jackson. He also had two adopted children. They have all been removed from the home.
Jackson now faces first degree felony murder.