This is an archived article and the information in the article may be outdated. Please look at the time stamp on the story to see when it was last updated.
KANSAS CITY, Mo. — Police continue to follow leads, trying to identify and arrest the person who killed two cousins by opening fire on the home they were in early Saturday morning at 58th and College.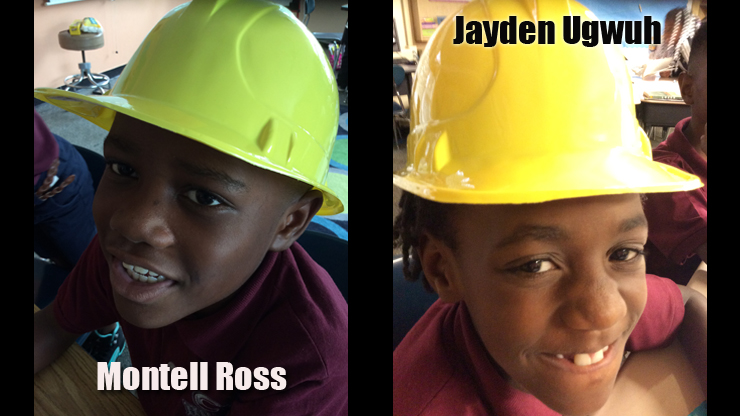 Montell Ross, 8, and his cousin Jayden Ugwuh, 9, were killed when their home was sprayed with bullets. Ross' 16-year-old sister was also hit by gunfire, but is expected to survive.
On Monday, when FOX 4 stopped by the home where the two boys were killed, there were two balloons in front of the house.
"It's more than kicked in the gut, it's like your heart stopped, it's like your world just ended," said Ira Ross, Montell's grandmother.
The day before he was killed, Ross says she spent the day with him.
She now realizes what a very special day it was. She describes her grandson as a jokester, who was always asking her to make something special for him to eat.
"Grandma, when are you going to make those cinnamon rolls and he got them," Ira Ross recalls.
Besides cinnamon rolls, Montell also loved playing with his cousin and best buddy, Jayden Ugwuh, 9.
"He was always with his cousin. He loved his cousin, his family," Ross said.
It's the only thing that brings comfort to this grieving grandmother, that the two boys who were so close in life are now together again,.
"They were innocent kids, you know? I just don't understand," she said, asking 'Why, why, why?'
"It's like a dream and I want to wake up, but I know it's real and my grandchild is not coming home,… and his cousin is not coming home," Ross said.
Now she and others are calling for justice for the two innocent boys.
"Wherever you are, please turn yourself in, please, because you have hurt so many people you just don`t know," said Ross.
Anyone with information is asked to call the TIPS Hotline at 816-474-8477.