This is an archived article and the information in the article may be outdated. Please look at the time stamp on the story to see when it was last updated.
GREENWOOD, Mo. — Police are investigating a reported 'stranger danger' incident that happened on Friday evening, May 30, near 16th Ave., in Greenwood, Mo. A similar incident happened again the following day.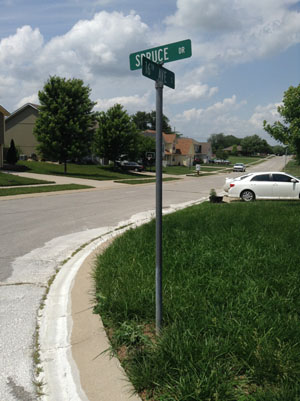 Police said a red van pulled up to a young boy in his driveway Friday evening around 8:15. The boy told police the man in the van said he needed help finding his lost puppy.
The following day on Saturday, police were called after the same boy was playing outside and noticed the man in an older Toyota Sienna Van drive slowly by his driveway. The previous day the man stopped and spoke to the boy. Police are treating the incidents as attempted child abductions.
Police want the public to be on the lookout for the van and the man, described as a white male with light complexion, about 5'10 tall with dark brown hair, a goatee and very dry and flaky skin on his cheeks.
The van is described as an older model Sienna with a dulled, brick red color, Kansas tag, Firestone wheels with the words "First Year Anniversary" written in window chalk on the back window. The wheels reportedly sat high and the van may be missing a front air dam below the bumper.
Greenwood police say if you see this vehicle or the man described, call 911 immediately. You can also call the department at (816) 537-5020 with more information.