This is an archived article and the information in the article may be outdated. Please look at the time stamp on the story to see when it was last updated.
KANSAS CITY, Mo. — Minister Hopelizzette says she can't believe her church's elder might be linked to his wife's murder.
"I got a call while I was at work about it. I don't know what happened," she said. "I can't believe it. I don't want to believe it's true. I want to believe it's a mistake."
She broke down in tears just thinking about the horrible nightmare she said has rocked their six-year-old church, Repairers of The Breach Christian Center in South Kansas City, to its core.
"It's beyond unreal because I knew Elder Robert Harris," Hopelizzette said. "He was my spiritual counselor. He was our go-to man when we couldn't reach our pastor. He loved her."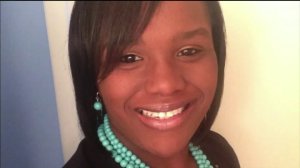 Overland Park police said Monday they went to the home of Robert Harris and Tanisha Stuart-Harris to investigate a domestic dispute. Investigators said later that day Robert Harris called police again to report his wife missing.
However, after being questioned, police said Harris confessed to being involved in his wife's disappearance. Then Tuesday morning, Stuart-Harris' body was found in a rural area of Raymore near 163rd and Kentucky.
"I just can't believe it," Hopelizzette told Fox 4's Robert Townsend. "She was loving and kind, and she would do anything for you. And she was very soft spoken and sweet but powerful, and she was a loving mother and a devoted, caring wife. She had a daughter and he had a daughter, but they were a family. They had just come back from taking his daughter home. She was with them for the whole Christmas holiday."
Members and church leaders gathered at Repairers of The Breach to pray for the couple, their loved ones and their now hurting church family.
"Utter shock, anguish, confusion and questions," said Carlton Funderburke, the senior pastor at Repairers of The Breach Christian Center. "I was privileged to perform their wedding ceremony in July of 2016. They were just good, solid people and outstanding members of their community."
As of Tuesday night, Robert Harris remained in the Johnson County jail in Olathe. Prosecutors are now reviewing potential criminal charges against him.
In the meantime, losing two pillars of their church has devastated everyone at the Repairers of The Breach Christian Center.
"We're now leaning on God, trusting God, knowing that He doesn't make any mistakes," said Sheila Patton, whose daughter attends the Kansas City church.