This is an archived article and the information in the article may be outdated. Please look at the time stamp on the story to see when it was last updated.
MILWAUKEE — Harley-Davidson Inc. is laying off 183 workers at its U.S plants, union leaders announced Tuesday.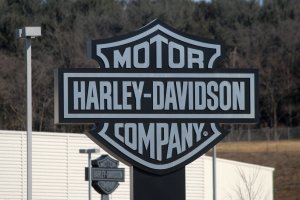 The Milwaukee Journal Sentinel reports that Menomonee Falls and Kansas City plants are expected to be hit the hardest.
The company said the cuts are coming in the next few months; weak U.S. motorcycles sales have prompted the rollback in production.
The company said sales were down 9.3 percent from the same time last year.
The Monomonee Falls plant produces engines and transmissions, which are sent for final assembly to plants in Kansas City, Mo. and York, Penn.
The 358,000-square-foot Kansas City plant was built in 1998 and currently produces the Sportster, Dyna, and Street families of motorcycles.
"It's not looking too good at this point," Ross Winklbauer, a sub-district director for the United Steelworkers union, told the Milwaukee Journal Sentinel. "We did not see this coming."
The KC plant saw 169 workers laid off in 2015, the newspaper reported. The KC plant currently employs about 600 people, according to a Business Journal report from April.
FOX 4 has reached out to the Kansas City plant, but has not heard back from a representative.
The Journal Sentinel said the company's York, Penn. plant is not included in the layoffs.