This is an archived article and the information in the article may be outdated. Please look at the time stamp on the story to see when it was last updated.
HARRISONVILLE, Mo. — The superintendent of the Harrisonville School District has been placed on leave, district officials say.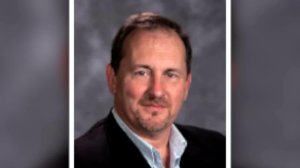 Board of Education President RJ Knox said the board met Wednesday night in a closed session and placed Superintendent Frank Dahman on leave. Knox would not release any details on why Dahman was placed on leave.
"Due to the confidentiality of personnel issues, this is all we can tell you at this time," Knox said in an emailed statement.
Frank Dahman is the father of Joe Dahman, a staff member at Harrisonville High School who is under investigation for inappropriate contact with at least one student. Joe Dahman resigned from his role at the school in September.
Several parents and kids at the school have told FOX4 Joe Dahman has had questionable activity with more than one student.
Joe Dahman isn't facing any charges yet, but the district and police confirmed in September that there is an investigation.
"The Board of Education is focused on the district's mission of achieving excellence, and everything we do is centered on that mission," Knox said.