This is an archived article and the information in the article may be outdated. Please look at the time stamp on the story to see when it was last updated.
HARRISONVILLE, Mo. -- A Harrisonville High School freshman was killed Tuesday after police said the driver of an SUV lost control and hit him. Police said Corey L. Turner, 14, was walking on the sidewalk near the 1100 block of E. Elm Street, just a few blocks from the school, when he was hit. After hitting Turner, the driver crashed the SUV into a home.
The day after the crash, Corey's family released a statement through the Harrisonville School District.
It said:
We appreciate the outpouring of support and prayers from the community.  We are still in shock and our hearts are broken for both our family and Kane's family because this has catastrophically changed all our lives.  Corey was a sweet kid who always had a smile and was always respectful to others.  He also wanted everyone to respect each other. This morning at the remembrance ceremony organized by Harrisonville High School students, Corey's mom told the students to live life to the fullest because tomorrow is not a guaranteed thing.  We hope everyone will respect our privacy during this difficult time and give us our time to grieve.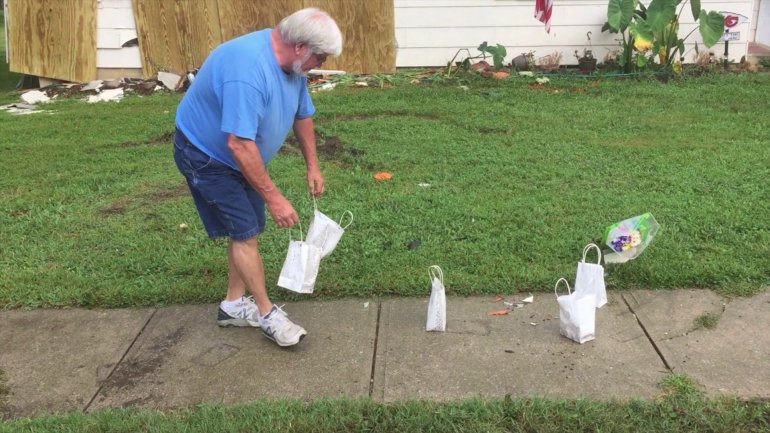 Many in the community have dropped off candles and flowers in front of the home where Corey was killed Tuesday afternoon, just after school dismissed.
Officers said 17-year-old driver of the 1980 Chevy Blazer ran off the road into a ditch and then over-corrected and hit Turner who was walking on a nearby sidewalk. Police said there were multiple witnesses at the scene.
Police confirm Corey and driver, Kane Lightcap, are both students at the high school.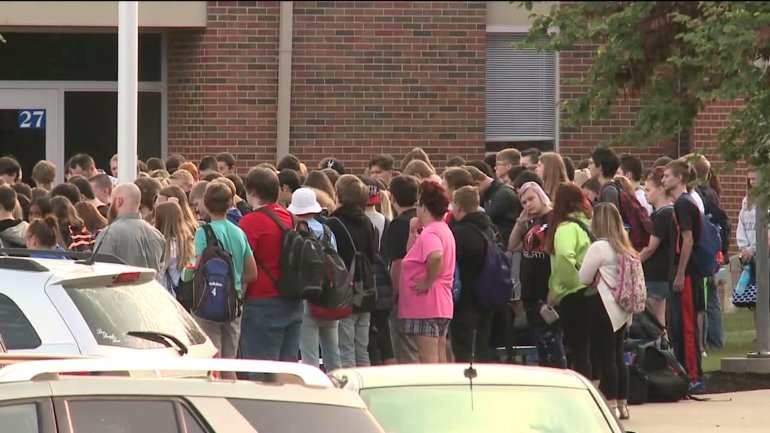 On Wednesday morning, students and staff gathered outside the school to remember Corey. They'll do so again Wednesday night on the west side of Harrisonville High School. It starts at 7:30 p.m.
Paul Johnson, who lives in the home into which the SUV crashed, said the vehicle came through the bathroom and bedroom area.
"All I heard was, I guess you would say, a motor racing," said Paul Johnson, who lives in the home that the SUV crashed into. "I heard and felt the jolt of it."
Police continue to investigate and have not said yet if speed was a factor in the driver losing control.
"Don't concentrate on the accident here at this house," Johnson said. "Concentrate on the family, I understand he was deceased, concentrate on that family and the family of the young man that was driving, he's got the rest of his life to live with this."
The Harrisonville School District released the following statement that said they will have counselors on hand Wednesday for students.
Parents -
Following today's dismissal at Harrisonville High School, a serious traffic accident occurred a few blocks from the high school.
Emergency personnel were on the scene immediately and school administrators came to the scene as well.
One student was transported from the scene and did not survive the injuries. Local law enforcement has notified parents of all students involved. To ensure the privacy of the family, we will not release any names at this time.
Our staff has already initiated our crisis response plan. School counselors, health professionals, and local ministers will be on hand at our schools tomorrow to meet with students and staff.
Please join us in keeping the families of those involved in your thoughts and prayers.
The Excellence in Academics Assembly planned for tomorrow morning at HHS is cancelled.
Frank Dahman
Superintendent