This is an archived article and the information in the article may be outdated. Please look at the time stamp on the story to see when it was last updated.
KANSAS CITY, Kan. -- Two days after the terrifying incident, the mother of a three-year-old girl who went missing Wednesday and led police on a frantic search says the family is still in shock over what happened but very grateful for a happy ending.
Amaya Vestor's cute little voice has never sounded sweeter to her mother and sisters after the three-year-old went missing for two hours.
"Who takes a car with a kid in it, so then it is like did they know she was in the car, did they not know she was in the car?" Amaya's mom, Alexis Murray, asked. "If they didn't know, they are going to stop and drop her off somewhere, and if they did know she was in the car, what are they going to do with my kid?"
On the way to pick her up at work, Murray's boyfriend stopped at a Valero gas station in KCK to grab a treat for Amaya and left the car running with the child sleeping in the backseat.
Police say surveillance video shows Karri Reich jumping into the car and taking off while he was inside.
"I really feel like she slept through the majority of all the commotion because she doesn't really remember being in the car with anybody else," Murray said. "She just remembers waking up and that Jason was gone. There was nobody around, and she really had to go to the bathroom. Then when she saw the police officer, she was like, 'Okay someone is here to save me,' so she went straight for it."
It was a long and painful wait for Murray and her boyfriend. The panic melting away as she learned her baby was safe in a police officer's arms.
The mother and daughter were eventually reunited at a nearby hospital.
When Murray walked in she says Amaya was sitting there clutching her teddy bear showing off her world-class smile.
"She didn't want to leave," Murray said. "She was like, 'No, I am watching TV.' She had her TV up and coloring books and I said, 'You ready to go home,' and she was like, 'No, we are going to stay for a little bit longer.'"
Although Amaya does not understand much about what happened, she does know this, "That police who gave me the bear he saved my life," she told Fox 4.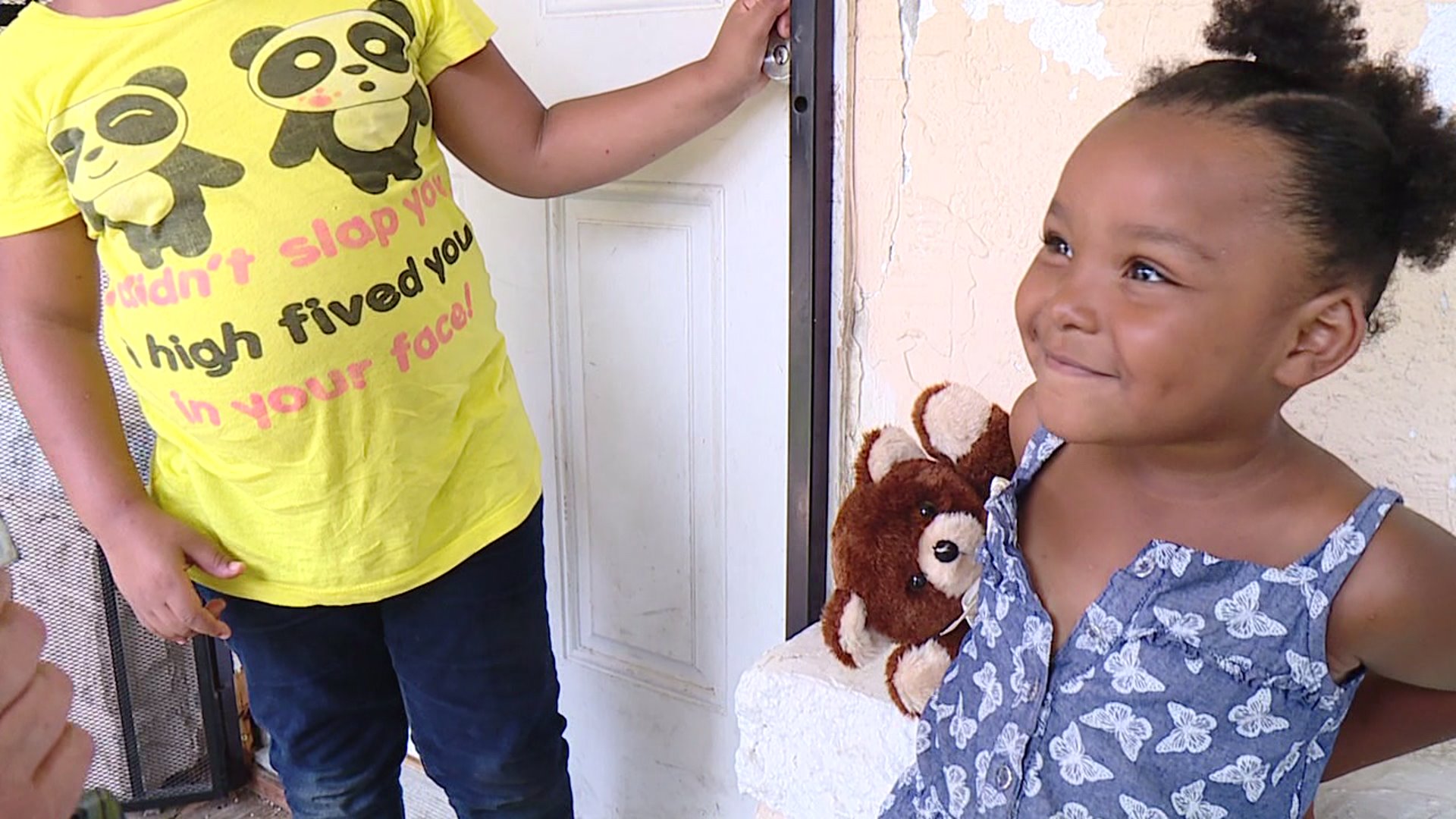 Tyler Letzig, 28, and Karri Reich, 29, were both charged with kidnapping, aggravated endangering a child and theft.