This is an archived article and the information in the article may be outdated. Please look at the time stamp on the story to see when it was last updated.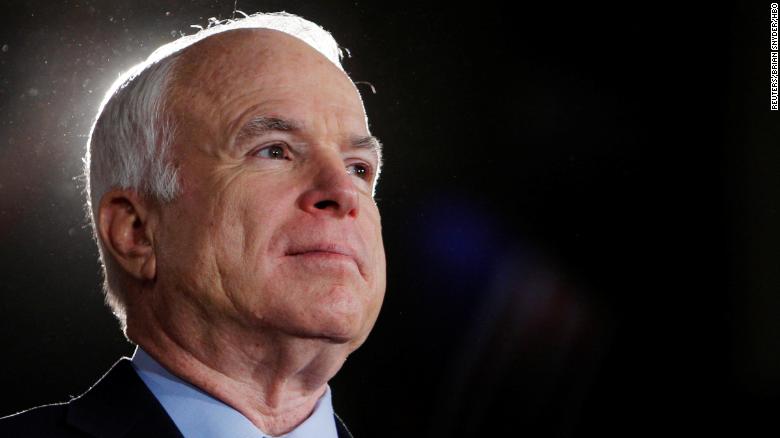 KANSAS CITY, Mo. — Senator John McCain died Saturday leaving behind a legacy many politicians will strive to follow for generations. He died of brain cancer at the age of 81.
Head for the Cure is a non-profit organization in Kansas City, Missouri seeking to defeat brain cancer. The organization shares a similar story with the McCain family.
Founder Matt Anthony recently spoke with McCain's wife and daughter. The McCain family is interested in partnering with Head for the Cure as part of the senator's legacy.
McCain and Anthony's brother, Chris, both suffered from the same type of aggressive brain tumor. The two died more than a decade apart, but shared the same neuro-oncologist, Dr. Mark Gilbert. The doctor is in charge of the BTTC (Brain Tumor Trials Collaborative). A large portion of the money raised at Head for the Cure is funneled to the BTTC, which funds research to treat malignant brain tumors.
During Sunday's Head for the Cure 5k in Overland Park, thousands of people absorbed the news of Senator John McCain's passing . The race began with a moment of silence for McCain and all of those who have died of brain cancer.
Cancer survivor Daran Wankum says the lack of funding for brain cancer is scary.  "John McCain is a very powerful man.  He fought the same disease that we are trying to eradicate, and he lost. It shows a need for Head for the Cure."
Anthony founded Head for the Cure in Kansas City 15 years ago when his brother Chris died.   "In the last chapter of McCain's life, he visibly let people know that he is fighting a disease that is under-funded and under-researched," said Anthony.
More than a decade apart, neuro-oncologist Gilbert treated both men. He helped connect the two families.
   Anthony said, "Several weeks ago, I had the pleasure of speaking with Cindy McCain, and I'm in communication with her now.  She reached out with interest to establish Sen. McCain's legacy with hope that Head for the Cure could be part of that."

There is a low survival rate for those diagnosed with a malignant brain tumor.  Both the Anthony family and the McCains want to establish a legacy that brings brain cancer patients hope.
Over the last 15 years, Head for the Cure has raised more than 10 million dollars for brain cancer trials and research.