This is an archived article and the information in the article may be outdated. Please look at the time stamp on the story to see when it was last updated.
OVERLAND PARK, Kan. — Weeks after several people became ill from eating at an Overland Park Buffalo Wild Wings, state food inspectors found a number of food safety violations at a second Overland Park Buffalo Wild Wings restaurant.
Inspectors visited the Buffalo Wild Wings in the 13000 block of Metcalf Ave., on Friday, Feb. 12, and found six food safety violations.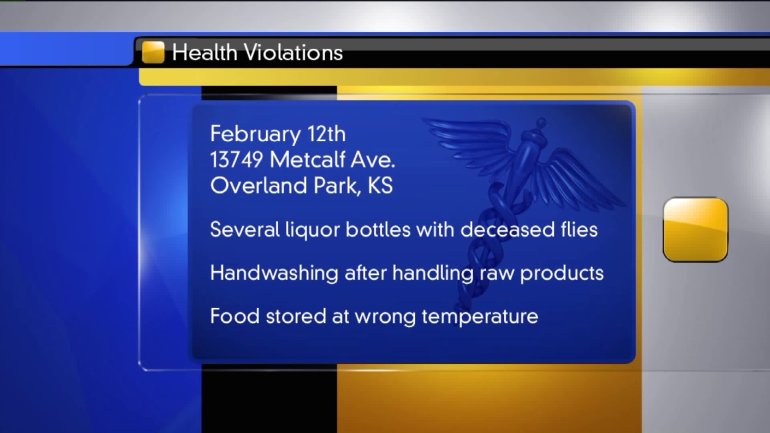 The violations include dead flies in several of the liquor bottles and employees not washing their hands after touching raw chicken. The inspector also noticed employees remove frozen raw boneless chicken wings with gloves, drop them in the fryer, take the gloves off and put new ones on without washing their hands. The company says they addressed and corrected those violations during the inspection.
The Kansas Department of Agriculture found 18 violations on Jan. 30, during an inspection at the Buffalo Wild Wings along W. 105th Street. That location decided to close and do a thorough cleaning and re-opened after consulting with the health department. The restaurant was first inspected after ten people reported getting sick earlier this month. Three of those ten people tested positive for the norovirus. So far, the source of the illness has not be confirmed. FOX 4 reached out to Buffalo Wild Wings on Monday, Feb. 15., and the company said during the follow-up inspection that location had zero violations.