This is an archived article and the information in the article may be outdated. Please look at the time stamp on the story to see when it was last updated.
KANSAS CITY, Mo. — Heart to Heart International announced plans to open an Ebola Treatment Unit (ETU) in Liberia to help stop the spread of Ebola.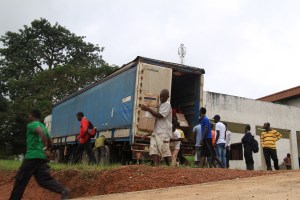 "Authorities have determined that Liberia alone needs 27 Ebola Treatment Units to handle the population and those who are going to become ill," Heart to Heart International  CEO Jim Mitchum said in a news conference on Tuesday. "Currently, there are only six in operation."
Mitchum said work has already begun on their ETU, which is located about an hour outside of Monrovia, Liberia's capital.
"We will open and operate a 70-bed Ebola Treatment Unit that is currently under construction," he said.
Heart to Heart has already sent supplies including latex gloves, protective suits and medicine to Liberia. They've also sent a doctor, a nurse and two staff members. On Tuesday they announced they will also begin recruiting doctors and nurses for six-week deployments.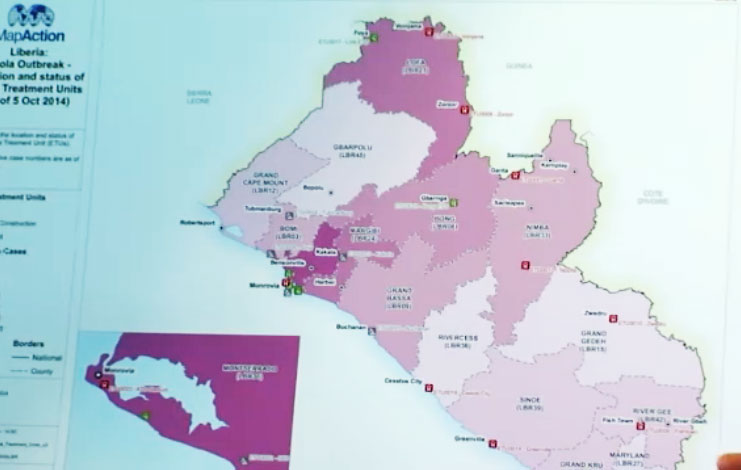 "They will spend the first week attending training to make sure all necessary protocols are well understood and that they are able to keep themselves and their co-workers safe," Mitchum said.
Mitchum called these volunteers heroes who will act as supervisors of Heart to Heart's ETU. Additionally, Mitchum said Heart to Heart expects to hire over 200 Liberians to work alongside them, operating ambulances and handling burials. The facility will cost about $1 million a month to operate.
"We are staring into the deep dark pool of a frightening human crisis, and we do not yet know where the bottom lies," he said.
While Ebola is only spread through contact with an infected person's bodily fluids, the CDC reports that in just a few months, 1.4 million people could be infected. Currently, 3,431 people have died from the disease.
"Running an ETU in Liberia will be the most complex and challenging and humanitarian effort we have ever undertaken. It may also be the most important one," Mitchum said.
Those interested in assisting Heart to Heart in their efforts can do so by praying, Mitchum said, and by providing financial support via their website, hearttoheart.org.