This is an archived article and the information in the article may be outdated. Please look at the time stamp on the story to see when it was last updated.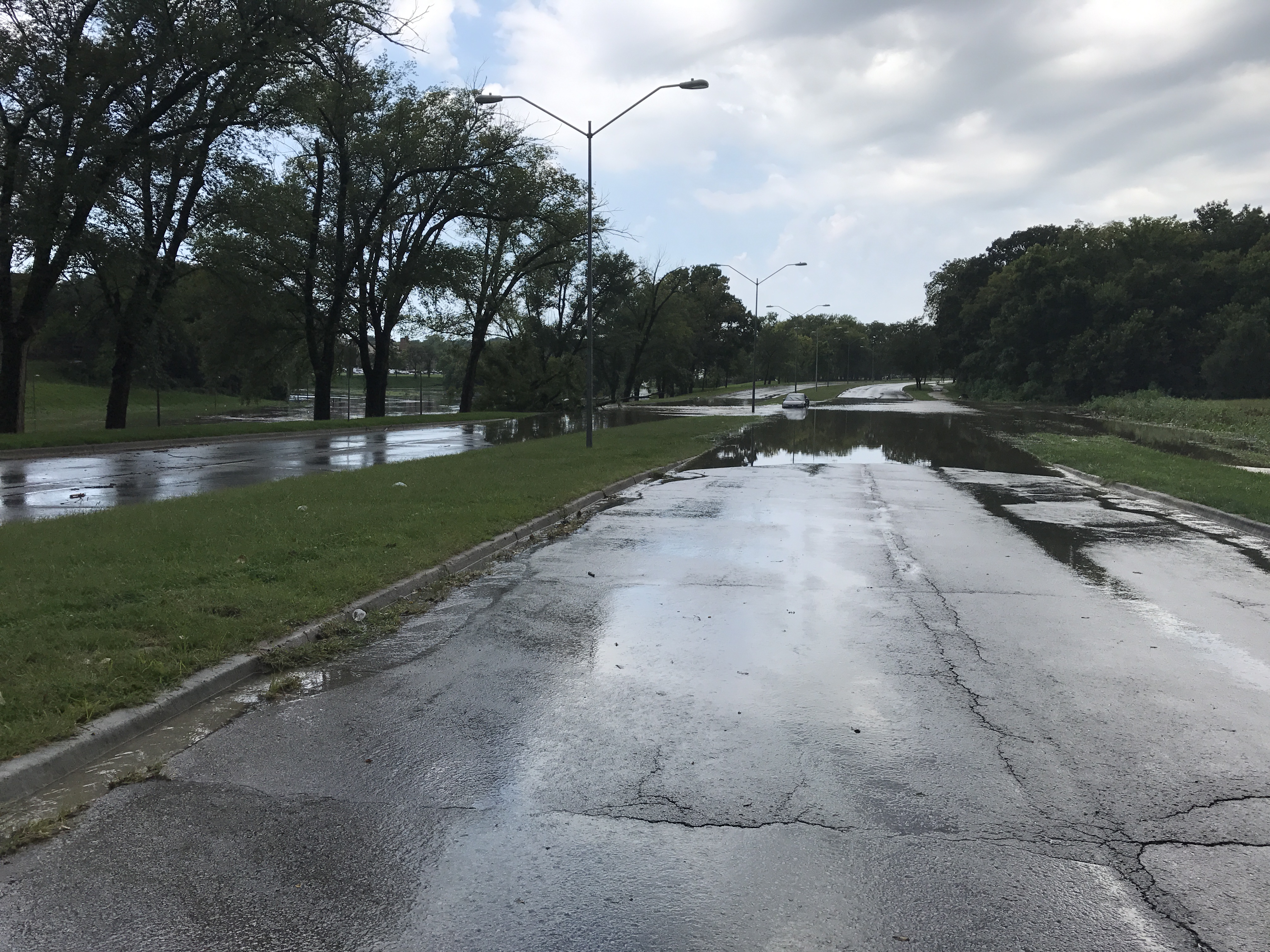 KANSAS CITY, Mo. — A driver cruising near Elmwood Avenue and Emanuel Cleaver II Boulevard Monday morning quickly came to a stop when they noticed their vehicle had become submerged in water.
As of 11 a.m. water completely covered the roadway making it unsafe for this driver and others.
It is unclear how long it will take for the water to recede.
Remember, if you're driving and see water covering the roadway, "turn around, don't drown."