This is an archived article and the information in the article may be outdated. Please look at the time stamp on the story to see when it was last updated.
NORTH KANSAS CITY, Mo. — If you're a Missouri voter, you will soon have a decision to make on the future of bingo. It's Constitutional Amendment 4, one you probably haven't heard that much about.
Although bingo games often benefit charity, they're still controlled by state gaming laws. The November ballot proposal would change those laws a bit for bingo.
If it's approved, the Missouri Constitution would be amended to "remove language limiting bingo game advertising that a court ruled unenforceable; and allow a member of a licensed organization conducting bingo games to participate in the management of bingo games after being a member of the organization for six months instead of the current two years."
Tom Adams, who coordinates Friday night bingo for the Knights of Columbus 3414 at Finnigan's in North Kansas City, said it's time to change how the state governs the charitable game.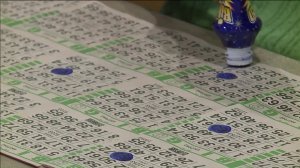 "It will remove the restriction. You can advertise more and make people more aware of it," Adams said. "We could even afford television advertising perhaps."
Adams said lowering the two-year threshold for members to help volunteer at the games down to six months would also make the entire effort easier on the nonprofits who organize Bingo.
"We need the workers," Adams said. "We need the helpers. We have the coordinators, but it takes more than just one person to run a bingo."
Adams and other nonprofits who oversee bingo in Missouri, like the VFW, churches and American Legion posts, said the charitable contributions from the games would almost certainly increase if Amendment 4 is passed by voters.
"It's a lot easier than selling Christmas trees," Adams said.
Adams said bingo games are disappearing across Missouri, and he hopes updating the laws regarding the traditional community event will save the game before it's too late.
"It's a community thing," Adams said. "I mean these people go to several bingo games a week. They know each other. It's kind of like an extended family, so to speak. I think America needs bingo. It definitely does."
According to the Missouri Ethics Commission, no political action committees either supporting or opposing Amendment 4 have been formed. But it's worth noting, in 1990 and 2000, Missouri voters rejected similar proposals to ease up on the restrictions for local bingo games.