This is an archived article and the information in the article may be outdated. Please look at the time stamp on the story to see when it was last updated.
BRANSON, Mo. — Family has confirmed a Higginsville couple were two of the 17 people killed Thursday night on a Ride the Ducks Branson boat at Table Rock Lake.
Karen Abbott said her brother and sister-in-law, 65-year-old William Bright and 64-year-old Janice Bright, died in the tragedy.
"I started calling my brother and sister-in-law`s phones and got no answer, so I called where they were staying, the Windmill, and they hadn`t seen them," Abbott said of the moments after she heard about the boat sinking. "They checked the room, and it was empty, so needless to say as every minute passed, I panicked more and more."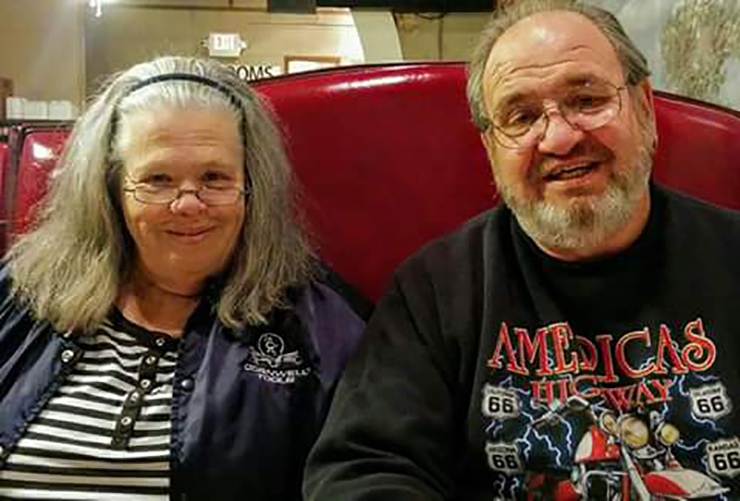 She said they lived in Higginsville, a small Missouri town in Lafayette County, and have three children.
"My great nieces and nephews now have no grandparents," she said. "They lost their great-grandmother a month ago, and now they lost their grandparents."
On Friday, she stopped by the duck boat company to get the couple's car. She said she's still waiting from answers from company.
"Not a word. They wouldn't even take calls today," she said. "I called to try and find out if their car was here, and I didn't get an answer on the phone. No one would tell me anything except they'd take my name and number and they'd call me back."
Ride the Ducks Branson will be closed while the investigation is underway. The company issued the following statement Friday:
"We are deeply saddened by the tragic accident that occurred at Ride The Ducks Branson. This incident has deeply affected all of us. Words cannot convey how profoundly our hearts are breaking. We will continue to do all we can to assist the families who were involved. The safety of our guests and employees is our number one priority. Ride the Ducks will be closed for business while we support the investigation, and to allow time to grieve for the families and the community. Thank you for your support, and we ask that your thoughts and prayers be with the families during this time."
The 17 victims' names haven't been released by officials, but Missouri Gov. Mike Parson's office did confirm that nine of them were part of an Indiana family of 11 who were on the tourist boat.
Of the 17 who died, their ages range from one to 70 years old.
Missouri State Highway Patrol Sgt. Jason Pace said 14 people survived, including seven who were injured.
Stone County Sheriff Doug Rader said Thursday that stormy weather likely made the boat sank. Another duck boat on the lake made it safely back to shore.
Steve Lindenberg, a National Weather Service meteorologist in Springfield, Missouri, said the agency issued a severe thunderstorm warning for the Branson area Thursday evening. Lindenberg said winds reached speeds of more than 60 mph.
Rader said an off-duty sheriff's deputy working security for the boat company helped rescue people after the boat sank. Dive teams from several law enforcement agencies assisted in the effort.