This is an archived article and the information in the article may be outdated. Please look at the time stamp on the story to see when it was last updated.
HOT SPRINGS, Ark. — A shooting range owner in Arkansas says that despite the criticism she is facing for refusing to allow Muslims onto her property, she stands behind her decision and says there has been no financial backlash because of it.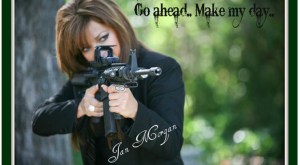 "By the way, business is exploding here," she told FOX 16. "Best decision I ever made."
Jan Morgan says the Koran contains 109 verses commanding hate, murder and terror, and doesn't want those beliefs on her property.
However, a Hindu father and son are upset because they say on Sunday, Jan. 11, they were asked to leave the "The Gun Cave Indoor Firing Range." When they explained that they are Hindu, not Muslim, they were apparently told that it didn't matter.
"She threatened to call the police on us if we didn't leave," said the son, who wanted to remain anonymous.
Morgan says the two were asked to leave because she believed they compromised safety at the shooting range, not because of race or religion.
Some legal experts believe Morgan will be allowed to continue to discriminate because she runs a "private club."