This is an archived article and the information in the article may be outdated. Please look at the time stamp on the story to see when it was last updated.
SHAWNEE, Kan. – The sheer size of a fire burning through a home on Nieman Road early Friday morning stunned Cody Newman and other neighbors.
"My dog woke me up about 4 o'clock in the morning, and I didn't know what he was barking at," he said. "So I looked out the window, and I heard the crackling. I looked out, and it looked like the whole neighborhood was a blaze."
Shawnee firefighters said two people were taken to the hospital with minor injuries after trying to fight the fire themselves.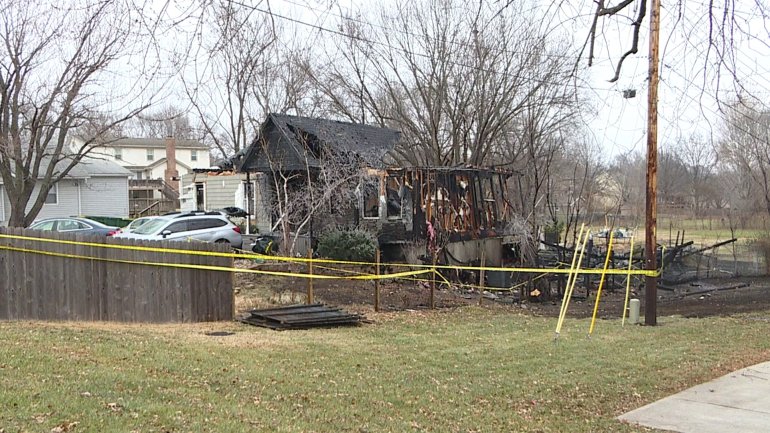 "They kept themselves in a smoke environment and received burns from it," Shawnee Fire Marshal Corey Sands said. "We just want people to get out and call us right away from a safe location."
Phil Weeks said all he could do was give his neighbors the coat off his back and stand with them as the intense flames ripped through their home, destroying everything they owned.
"I got up when my girlfriend screamed because she heard the neighbors scream, and she thought they were fighting but actually came out and they were screaming because they lost all of their belongings and the house was burning up." Weeks said. "This is devastating. It was bright orange flames going up to the tree tops. Her car was parked with the rear next to the front porch and the heat coming off of it was so intense that it popped the hatchback open and burned it open."
Sands said they are still working to determine the cause of the fire but are grateful everyone made it out alive.
"There's a lot of extensive damage done to the structure," he said. "It's a total loss, but thankfully there was no fatalities on this fire, and that's the main thing."
That's something Newman is amazed to hear after knowing how much worse this fire could have been.
"It was too close to Christmas for something like this to happen," he said. "I just couldn't imagine -- that would be the most difficult part. I'm just glad everybody is alright."
Investigators said the fire caused around $275,000 worth of damage. They are also looking for the couple's two Labradors who have not been seen since the fire.