This is an archived article and the information in the article may be outdated. Please look at the time stamp on the story to see when it was last updated.
KANSAS CITY, Mo. -- A 17-year-old man was charged Tuesday in Jackson County Court with the murder of a woman found dead inside her home n the 4400 block of 33rd St. late Sunday morning.
Marise Barrett's husband found his wife bloody in their bed with puncture wounds to her shoulder and neck.
Police have arrested Kevin Brewer, 17, and prosecutors charged him with 2nd degree murder.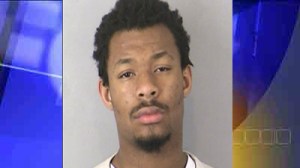 According to court documents, Brewer and another boy broke into Marise's house through a garage window and then stabbed her.
Marise's iphone was missing. A member of Marise's family noticed there were incoming and outgoing calls on her phone after her death. Police obtained a court order and tracked the cell phone to a local school, where they arrested Brewer.
Brewer claims he did not stab Marise, but instead, says the other juvenile boy that he knew from ReStart, a program to help area homeless, is responsible. Brewer said the boy claimed to live in Marise's home but she ordered him to move out.
Police confirmed the boy did live in Marise's home until January.
Marise had turned 70-years old the day before.
[googlemaps https://maps.google.com/maps?q=4400+block+of+33rd+street&aq=f&ie=UTF8&hl=en&hq=&hnear=4400+E+33rd+St,+Kansas+City,+Missouri+64128&t=m&z=14&ll=39.065612,-94.532306&output=embed&w=650&h=350]