This is an archived article and the information in the article may be outdated. Please look at the time stamp on the story to see when it was last updated.
OVERLAND PARK, Kan. — Using good to overshadow evil – that's what Mindy Corporon said she hoped to do by holding a news conference the same afternoon a Johnson County judge ruled accused killer Frazier Glenn Cross will stand trial on capital murder charges.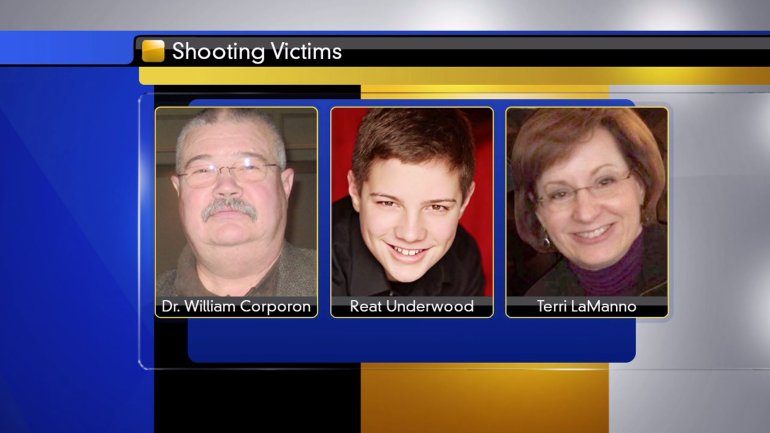 "If the news is going to report the court and the evil that he did, then within five seconds, they can report the good that's happening," said Corporon, who lost her father, William Corporon, and her 14-year-old son, Reat Underwood, in the shooting rampage outside the Jewish Community Center last April.
Corporon thinks the community would rather hear about the good.
"We want to show how kindness can overshadow evil in that quick of a time frame," she said of the court proceedings and her news conference appearing in the same newscasts across the metro Tuesday night.
Corporon came together with JCC shooting victim Terri LaManno's family to organize the launch of Seven Days: Make a Ripple, Change the World, a week-long commemoration of the JCC tragedy.
"We were enveloped in love and kindness," Corporon said of the community support that day, "and so we want to give back to our community and say thank you for that."
Their message of love, kindness and acceptance is still going strong nearly a year after the shooting.
"I think that if we all remain positive, that we will come out on the other side of this better people," said William J. LaManno, Terri's husband.
Still, the families admit Cross' court proceedings are difficult to stomach.
The white supremacist said Monday in court he regretted shooting and killing Corporon's son, Reat, saying he mistook the boy for an older Jew.
"If he feels that way about Reat, I'm glad that he feels that way," Corporon said. "But he has stolen so much from him – from Reat. He stole so much from our lives, from my mom, from my family members, from friends. We can never get that back."
For more information on Seven Days, click here.