This is an archived article and the information in the article may be outdated. Please look at the time stamp on the story to see when it was last updated.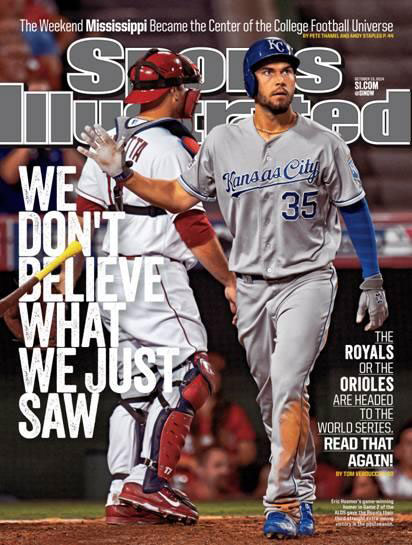 While Kansas City Royals fans are giddy with excitement, the rest of America is taking notice. The boys in blue are on fire.
Proving that is the nod Sports Illustrated gave to the Royals when choosing first baseman Eric Hosmer for one of their regional covers.
After sweeping the L.A. Angels in the ALDS, the Royals are now moving on to the ALCS and a best-of-seven series against the Baltimore Orioles. The winner will represent the American League in the World Series.
First game is slated for Friday, Oct. 10 at 7 p.m.