This is an archived article and the information in the article may be outdated. Please look at the time stamp on the story to see when it was last updated.
OLATHE, Kan. — Police arrested a man early Thursday morning who is suspected of shooting three other men in an Olathe bar Wednesday night. The shooting happened at about 7:15 p.m. at Austins Bar and Grill, 2103 East 151st Street, which is west of Mur-Len in south Olathe. The shooter fled the scene as the victims were taken to a hospital, and one man originally listed in critical condition has died according to police.
Olathe police say that at about 12:40 a.m. on Thursday, Clinton police made contact with the suspect and arrested him. Police said earlier that the shooter is a man in his 60s. FOX 4 has not identified the suspect because he has not been booked or formally charged in Johnson County, but the suspect is believed to be a 51-year-old man from Olathe.
Police say bartender at Clinton Applebee's helped lead them to Olathe shooting suspect
Officers arriving to the bar were confronted by chaos and an unusual crime for the area.
"The suspect had fled prior to our arrival. So the officers are going to go slowly and as safely as they possibly can to keep the patrons inside safe and render aid immediately to those victims. This is a rarity for Olathe. And so we're going to take it extremely safely and work for our citizens to make sure that we make an arrest in this case," Sergeant Logan Bonney told FOX 4.
Those in and around the bar tried to find out if they had friends or loved ones who were injured in the shooting.
"It'd be nice to find out more about what's really happened and who else is hurt. Everybody that hangs out here are very good friends with each other, but anytime you see anything like this happen it's just a really bad situation, and a lot of these people become almost like family," Steve Huckaby said.
Social media became the place to voice concerns and share details of what people had heard or seen. One man who said his girlfriend is an Austins bartender posted that Austins "is like the 'Cheers' of Olathe, everyone knows each other and you always see the same faces in there every night."
The man said the suspect started using racial slurs and calling two of the victims 'terrorists.' Police have not confirmed these details or the possible motive for the shooting, but FOX 4 recognizes this is what people are talking about on social media. Our team of reporters will continue to ask questions to get this confirmed with police, but right now, FOX 4 considers it social media chatter worth investigating.
A source told FOX 4 that two of the victims, including one who did not survive, work at Garmin in Olathe.
"We're saddened that two Garmin associates were involved in last night's incident, and we express our condolences to the family and friends of our co-workers involved. Garmin will have grievance counselors on-site and available for its associates today and tomorrow," said Ted Gartner, in a statement from Garmin's corporate communications director.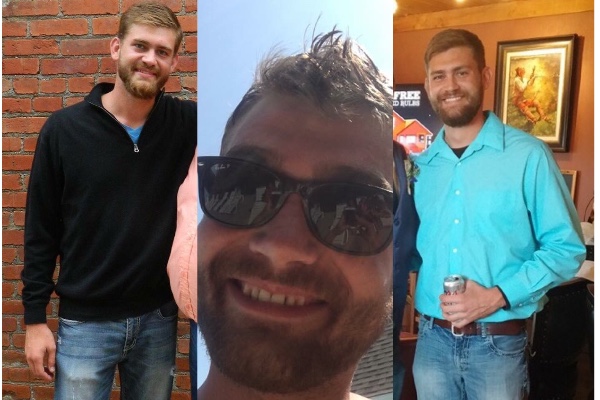 The family of the third man shot says he was trying to stop the gunman when he was injured.
"Ian (Grillot) found himself in the wrong place trying to be a helping hand," his sisters posted on a GoFundMe page.
According to Ian's sisters, the suspect left and later returned to Austins Bar and Grill to open fire.
"Ian thought all rounds were done and tried to go after the man," his sisters said. "This resulted in Ian being shot."
One of the men shot at Olathe bar and grill was trying to stop shooter when he was also shot, his family says
One man who was outside the bar after the shooting shared with FOX 4 what he heard happened.
"It's just unbelievable to see something like that happen here. I heard it started off with an argument, then after the argument the dude left, came back and then brought his gun," Darius Thomas said.
While the investigation continued at the bar, officers looked for the suspect in a nearby neighborhood and initiated a standoff, which left bystanders frightened and inconvenienced.
"My little brother, he sent me a text and he said three people just got shot right by the house at Austins. We live like eight blocks from there, and so the panic started to set in so I called my mom, making sure she's locking the house down," Haleigh O'Hara described.
"Then we started trying to get through the neighborhood and we couldn't get through, and so we stopped and the officer said we got a suspect, we think he's barricaded, and we think he's in his house. And so then I'm thinking, how am I going to get home? That blows my mind that something like that, these people can't even get to their house right now."
While the neighborhood remained off limits, she wondered what drove the shooter to fire his gun.
"What could he have done? Where else could he have taken his anger out at? And that really worries me, especially for the kids and it was such a nice day, there was so many people outside and that stresses me out, for sure," O'Hara said.
Police say if you have information that will assist investigators, call the department at (913) 971-6950 or the TIPS Hotline at (816) 474-TIPS.
FOX 4 is continuing to follow developments and investigate further elements of this story.