This is an archived article and the information in the article may be outdated. Please look at the time stamp on the story to see when it was last updated.
OVERLAND PARK, Kan. — It looks so easy on those HGTV home improvement shows.
It's no secret that Johnson County, Kansas, is enjoying its hottest real estate market ever. The high demand for quality housing in Kansas' most-populated county has house-flippers competing for homes at the same rate as families and realtors.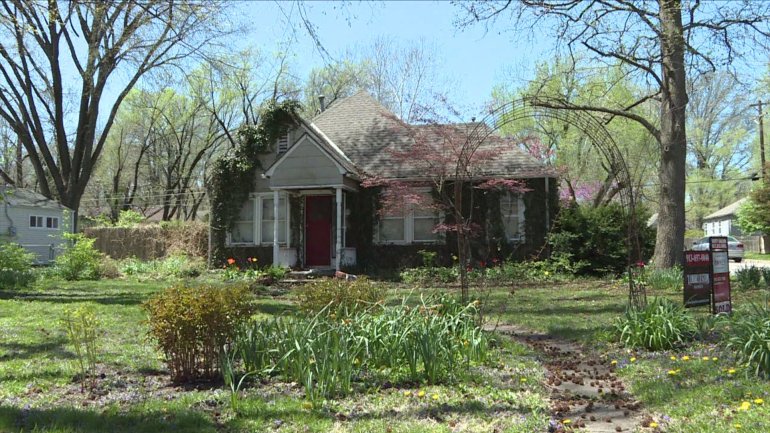 What looks like an old house to you looks like a goldmine to others. Johnson County's hot real estate market is making affordable housing difficult to find for many, and its creating an unforeseen competition among investors who want to flip houses, taking older homes and making them attractive to today's buyer.
Drive down most any street in Overland Park, Prairie Village or Leawood, and you'll see the mobile dumpsters and hear power tools working in the distance. The sound of people working rings like a cash register in this industry.
Jim Coyle, who co-owns Coyle Homebuyers, should know. He estimated he's flipped more than 1,200 houses since 1997.
In mid-May, Coyle gave FOX4's cameras a tour of one flip property in Prairie Village, a five-bedroom home that spans 2,400 square feet. Coyle and his crew of contract laborers frequently buy houses like this one, invest large amounts of money in rehabbing the home, and sell them for a sizable profit.
"In here, we've left all the cabinets alone, but we're doing all new granite counter tops and sinks," Coyle said, showing off the house's kitchen.
Coyle said he's investing more than $100,000 in this home, which he agrees, packs a lot of potential for resale. He said experience tells him he can turn it around for a profit of at least $30,000.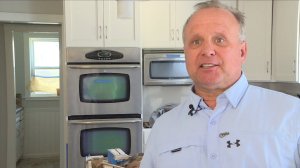 "What we look for is homes with deferred maintenance where it could be spic-and-span and clean, or it could really dirty and nasty. Honestly, the work is the same," Coyle said.
'For Sale' signs are commonly spotted in Johnson County front yards. Real estate professionals tell FOX4 some homes are selling within 30 minutes of being listed in the local Multiple Listing Service, and flippers are competing for the same houses as the families who want to live in those residences, many of which are in need of repair due to deferred maintenance by their previous owners.
"What's happened now, there are so many people in the rehab business, the competition for one single house gets a lot more heated. There are more people vying for that house, trying to buy it," Coyle said.
The race to purchase distressed houses still includes flippers who don't have Coyle's experience. John and Melanie Zahner said it's been three years since they attended a seminar on house rehabbing they heard advertised on the radio.
"They were saying, 'You'll find money. It falls from the sky,'" Melanie Zahner laughed.
John and Melanie, who quit their jobs in the trucking industry and medical records, respectively, said houses like the big Leawood structure they're rehabbing is proof the system they've studied is a success. The house boasts six bedrooms and close to 7,500 square feet. The Zahners said they've socked close to $250,000 in rehab money into the house, and they're hoping to list it at $900,000 once they're finished.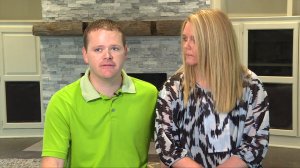 "It's a roller coaster," John Zahner smiled.
"If you properly rehab a property, the market is still very active, so priced right, it will sell," Melanie Zahner added.
The Zahners, who work primarily as real estate agents, have flipped 18 homes so far, but the Leawood house is their biggest to date. Their improvements to the home include an all-new kitchen and a master bathroom that boasts a giant shower built for a king.
"We know there's enough supply. It's not to where it becomes an aggressive competition. There's enough supply out there, you just need to know where to find them," John Zahner told FOX4.
The Zahners said their listings still come from the MLS or from word of mouth.
Still, the next generation of house-flippers is emerging.
Alvin Cabamungan, a native of the Phillipines who moved to Kansas City six years ago, attended those same seminars as the Zahners. He's in the process of flipping his first house, which he hopes to sell for profit. The smaller Overland Park home has four bedrooms and nearly 1,600 square feet of living space.
"It's exciting. I'm definitely nervous. I'm pumped. It's our first one," Cabamungan, a U.S. Navy veteran, told FOX4.
Cabamungan said patience was key in obtaining the house. He said he chased this property for nearly a year, and the dated interior needs $60,000 worth of refurbishing before he can sell it for the profit he desires.
"It's our first one so we want to be conservative on this one, We budgeted a lot of stuff in repairs, and also in contingencies, especially with the system, That really helped us not be afraid of it too much. Don't get me wrong. I'm still afraid, but we just have to push it," Cabamungan said.
Current interest rates are still affordable for home buyers. As of Thursday, online financial pages showed rates at 4.625 percent on a 30-year note, which is up from 2017 rates, but still reasonable.
However, flippers and brokers classify this current climate as being a seller's market. As of early May, around 4,500 homes were available for purchase. One real estate professional told FOX4 that's about a third of the inventory brokers are accustomed to having, which explains why potential home buyers are being asked to pay more in a competitive environment.
"It's one of the best times I've ever seen, as far as being a seller. Our average is up about 5 percent over the last 12 months," said Pat Regan, a broker at Coldwell Baker Regan.
Regan and his family have been selling homes in Johnson and Wyandotte counties since 1957. Regan said although available houses in Johnson County are scarce, proven flippers are finding ways to work.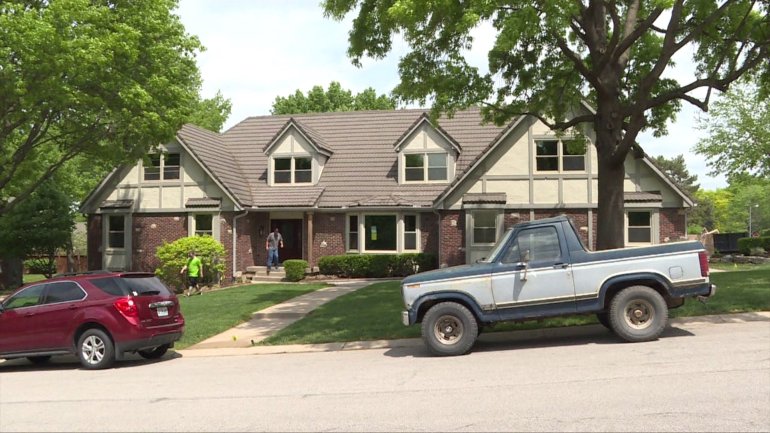 "The people who really know what they're doing are still able to do it, and doing a great job with it. You see some incredible turnaround of some homes out there. They're putting together a good product for someone who wants to go into a house and doesn't want to do a lot of work on it," Regan said.
Several of the flippers FOX4 interviewed also pointed to a shortage of skilled contractors. Most of these investors hire workers to perform the hard work with hammers and saws, and those reliable contractors, like the houses they work on, are becoming hard to find.