This is an archived article and the information in the article may be outdated. Please look at the time stamp on the story to see when it was last updated.
CASS COUNTY, Mo. -- The family of a local woman named Becky says she's still alive because a trooper pulled her from a burning car in the nick of time. The heroic save all started with the trooper's attempt to pull over an uncooperative driver.
"She`s doing very well considering what happened to her," said Ron Crawford, Becky's husband.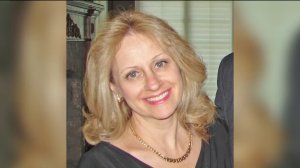 The 60-year-old woman is recovering in the hospital after Missouri Highway Patrol Trooper Jim Thuss says 23-year-old Benjamin Clark t-boned her last week at a high rate of speed.
"Cuts, scrapes, bruises, burns, broken bones, you name it," Crawford said of his wife's injuries.
Trooper Thuss says he was trying to stop Clark after he clocked him going 68 in a 50 miles per hour southbound on 58 and Route D in Cass County.
"I turned around on him, and realized he was really moving along, so I check his speed again at 101," he said.
He says that Clark was evading arrest, went around a stopped car at the red light and smashed into Becky's Honda Civic on the left side.
"Everything happened really quick, it was a pretty spectacular crash, and it was an instant fireball, and then a big plume of smoke," Thuss added.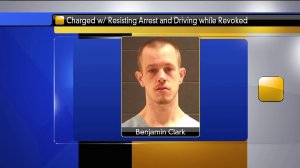 Dash cam video shows Thuss pulling Becky out of her car. Clark ran off but was later caught and has been charged with resisting arrest and two counts of driving while revoked.
"I just knew I had to get to her, because I figured she was probably seriously injured, and then there was the issue with the fire," Thuss said. "I ran down the driver`s side of the vehicle, and there were some flames coming down that side, so I was able to go through the passenger side door, which opened easily."
Thuss says he got her out of her seat belt, pulled her across the console and pulled her up the hill away from the burning car.
"It looked like the car was going to go up in flames," Thuss said. "She wasn't unconscious, but she was severely injured and moaning."
Crawford says it's truly a miracle his wife survived.
"If Trooper Thuss had not risked his life to pull her out of that flaming car, she wouldn't be with us today," said Crawford. "For him to enter that burning car was a very courageous act, and he definitely saved her life."
Thuss, who's been a trooper for 19 years, says he was just doing his job.
"I just needed to get her out of there... my only thought was if i don`t get her out of there, this is going to be much worse than it`s going to be," said Thuss. "I'm just glad I was able to get her out in time."
"He`s a genuine hero, absolutely," added Crawford.
Thuss says it was a team effort that day - other officers, troopers, and citizens stopped to help.
Becky's husband says she has many broken bones, and has a long way to go, but she`s expected to heal and survive. They`re hoping for a full recovery, full functionality, and for her to retain a decent range of motion.
Clark is being held on a $50,000 bond, and is due in court on February 25 according to online court records.