This is an archived article and the information in the article may be outdated. Please look at the time stamp on the story to see when it was last updated.
PARKLAND, Fla. —  Thousands of people attended a candlelight vigil Thursday night for the 17 people killed at a south Florida high school Wednesday.
At the vigil all of the Stoneman Douglas High School victim's names were read aloud. There were 14 students and three faculty members killed.
Many wore the school's colors and brought flowers, signs and candles.
Fred Guttenberg spoke of his last moments with his daughter, Jaime.
"I sent her to school yesterday. She was supposed to be safe. My job is to protect my children, and I sent my kid to school.  In the morning, sometimes, things get so crazy, she runs out behind, and she's like, I got to go dad. Bye. And I don't always get to say I love you. I don't remember if I said that to Jaime yesterday morning," Guttenberg said emotionally. "Jaime was such a special kids. All of the kids here are. What's unfathomable is Jaime took a bullet and is dead. I don't know what I do next. My wife is home. We are broken."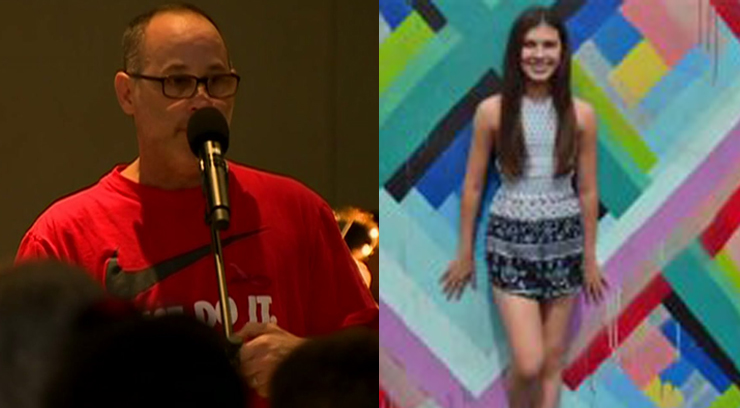 Below are images from the emotional night. The alleged shooter faces 17 counts of premeditated murder.