This is an archived article and the information in the article may be outdated. Please look at the time stamp on the story to see when it was last updated.
KANSAS CITY, Mo. —  Clay County prosecutors charged a Kansas City husband with the murder of his wife, whose body was found in the bedroom of their Northland home near NE 56th Place and North Drury on Tuesday morning.
Thomas Santamaria, Jr., 42, is charged with murder in the first degree, punishable by either death or life in prison. Santamaria appeared before a judge Wednesday afternoon, who appointed him a public defender and set his bond at one million dollars.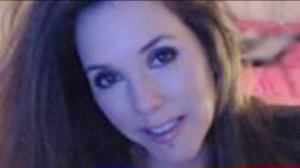 Police say just after 8 a.m., Tuesday they went to a two-story house to check out a domestic violence situation. Yuvett Santamaria, 50, was found dead on a floor in a downstairs bedroom. According to the probable cause statement, Thomas Santamaria was asleep in the bed. When police woke him up and looked him over, they saw blood on his clothing.
As police took him from the home, he reportedly told a friend at the scene "I guess I won."
James Crawford is a friend of the couple and says the Santamarias had been married for more than 10 years. He and Tom have been best friends since they were teenagers.
According to the probable cause statement, Thomas Santamaria called Crawford, upset because he said Yuvett was involved with another man and wanted a divorce. The document states that Santamaria then allegedly told Crawford that he was using drugs and alcohol and planned to be intimate with his wife and then kill her. Police say Tom also recently threatened suicide.
Investigators from the medical examiner's office stated that the victim's injuries were consistent with probable blunt force trauma to the head and face. The Jackson County Medical Examiner were to conduct an autopsy on Wednesday.