This is an archived article and the information in the article may be outdated. Please look at the time stamp on the story to see when it was last updated.
JEFFERSON CITY, Mo. — The process to potentially impeach Missouri Governor Eric Greitens is now underway in Jefferson City.
Tuesday, more rules for the process were laid out and lengthy testimony started.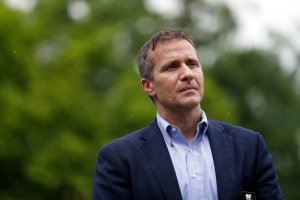 FOX4's Kera Mashek went to the state capital to follow the process.
The Mo. House Special Investigative Committee on Oversight was looking at two things Tuesday. The first is what arguments will be accepted as this impeachment process moves forward, and the second is the evidence against the governor.
It's a complex, formal process to determine if Greitens should be impeached, and attorneys for the Office of the Governor already have concerns about it.
"A more fair and efficient result would've been to call the witness in, have cross-examination and do that in an expeditious way. One has to ask, why not do that?" Attorney for the Office of Governor Ross Garber said.
The House committee said its own rules ban cross-examination and they're sticking to that until the process gets farther along.
For now, they're beginning the long, tedious process of reading hundreds of pages of St. Louis grand jury testimony into their own record, starting with the woman at the center of the scandal.
The alleged victim, identified in court records as K.S. was a hair stylist for Governor Greitens for 12 years, before she said he began flirting and invited her to his house.
"'Then he starts kissing my neck and kissing down kind of my chest area and takes the t-shirt and rips it in half, like rips it off,'" a legislator read from K.S.'s testimony. "'Question-What are you thinking at this point? Answer-I was definitely a little scared.'"
The point of contention all along: whether Greitens snapped a partially nude photo of K.S. as blackmail.
A legislator reading from K.S.'s testimony continued, "I see a flash through the blindfold then [Greitens] says, 'And you're never going to mention my name to anyone. Don't even mention my name. Otherwise, I'm going to take this picture and put it everywhere, and everyone will know what a whore you are.'"
K.S. testified when she ultimately confronted Greitens about the alleged photo, he admitted to taking it.
"'I had to protect myself,'" K.S. recalled Greitens telling her. "'You know, people will do whatever they can to take me down because I'm running for governor. But I deleted it.'"
K.S. also told repeatedly told jurors she never wanted the affair to be made public. She disclosed what happened to two close friends and her estranged husband, who she learned months later had recorded her confession and took it to the media.
"I can destroy this guy in 30 seconds," K.S. recalled her then-husband saying. "I just said, 'No, you can't do that. You can't do that. Please, please. I'm begging you.  Do not. Please just leave him alone.'"
K.S. said she begged a reporter not to do the story but it aired in January.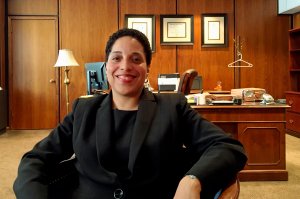 Two days later, K.S. testified her lawyer was contacted by the governor's attorneys who said it could all go away if she would go public, and say the affair didn't happen.
She refused to deny the events.
Two days after that, the St. Louis Circuit Attorney launched the first criminal investigation into Greitens.
The first and most arduous part of the process is reading the 800 pages of testimony from the grand jury and witnesses involved. So this process is really just getting started and will last several more days, even weeks.