This is an archived article and the information in the article may be outdated. Please look at the time stamp on the story to see when it was last updated.
INDEPENDENCE, Mo. — Parents are outraged that a metro school district uses isolation rooms, but that district says they're nothing new.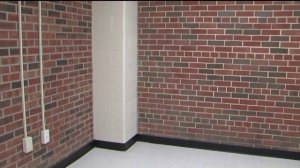 The Independence School District tells FOX 4 that the isolation rooms have been used for more than a decade. Officials gave us a look inside of one at Mill Creek Elementary, one of 15 in use.
District Superintendent Dr. Dale Herl says the room isn't about punishment, but about safety.
"It is about deescalating the behaviors so that the child has a chance to calm down, and then hopefully return right back to a classroom setting," Dr. Herl explained.
The name alone can sound scary — "Isolation Room" — and it can also be misunderstood.
Dr. Herl says a child isn't locked away and isolated; an adult must stand outside the door and watch the child though a window.
"It's not a scary locked closet that people may envision with this. A lot of times it's a former classroom or a former office, or maybe a meeting space or a former copy room," Dr. Herl said.
Right next to the isolation room FOX 4 got a look at is a classroom used for tutoring, and it's the same size.
But even so, a group of parents are fired up and determined to change the way things are done. They gathered this week to discuss their concerns. Lacy Barnett says the room isn't soundproof.
"For her to say there's a room where you can hear kids screaming, they say that if we are bad enough or we do something, that is our punishment," she said.
Parents were also angry the room didn't have the electrical outlets covered, as seen in pictures snapped by one mom.
But, school staff say they've since covered them up, even though board policy doesn't require it.
FOX 4 checked on Friday, and they were covered in the room we saw.
Joni Gentry, who has a fifth grader at the school says he's also complained about the noises that come from the room.
"The children are coming home and expressing what's happening, the screaming," Gentry
District officials say there is a state investigation underway following one parent's complaint about an incident involving an isolation room. But they tell FOX 4 that anytime a parent complains to the Division of Family Services, there's always an investigation.
The district even had the option to do the investigation internally, but asked the state to take care of it instead so it's objective. They invite any parent to come take a look at this room for themselves.
"Are you calling it isolation? Or, is it literally as a parent would say, 'can you go to your room and get yourself together?'" said Assistant Superintendent Dr. Janet Richards.
If a child is put into an isolation room the district is required to notify the parents within two days.
They say district-wide that they've used these rooms for more than 10 years, and for three years at elementary schools. The group of parents FOX 4 talked with have started a petition asking for leadership changes at Mill Creek.