This is an archived article and the information in the article may be outdated. Please look at the time stamp on the story to see when it was last updated.
INDEPENDENCE, Mo. — Crime numbers in Independence are on the rise.
Police realize that, and they're using a new plan of attack to confront street crimes head on, dedicating more officers to the most common crimes.
They're not always the crimes that grab headlines, but they're often the ones that hit home first.
The Independence Police Department is preparing to launch its new Street Crimes Unit, where eight specialized officers will respond to street-level calls that primarily concern disorder and threats to people's quality of life. Offenses such as murders, robberies, burglaries and stolen cars will be the main focus of this new unit.
"We've been investigating and talking about for a long time a way to have designated personnel in that resource category, a way to give us that missing piece to be able to attack these quality of life issues in the community," said Independence Police Maj. John Cato, who leads the department's investigations unit.
Cato said these newly-assigned detectives, most of whom are being moved from other areas of concentration, can be used in multiple capacities as needed. He said this new plan of attack will keep its focus flexible in order to concentrate on whatever areas of the city, or which type of crime, need the most work.
"I want the citizens to notice. There's no other motivator that is as great as the folks out there we work for noticing progress and noticing change," Cato said.
"Most people in their lives never have to call the police," he added. "And when they do, it's usually something that's affected their quality of life with their car being broken into or a theft. Those things that touch the most people."
Cato said police are aware serious street crime is a problem in the Jackson County city. Independence police provided FOX4 with the latest crime statistics, which reflect steady increases in calls from 2015 to 2017. Those categories range from violent crimes to property crimes.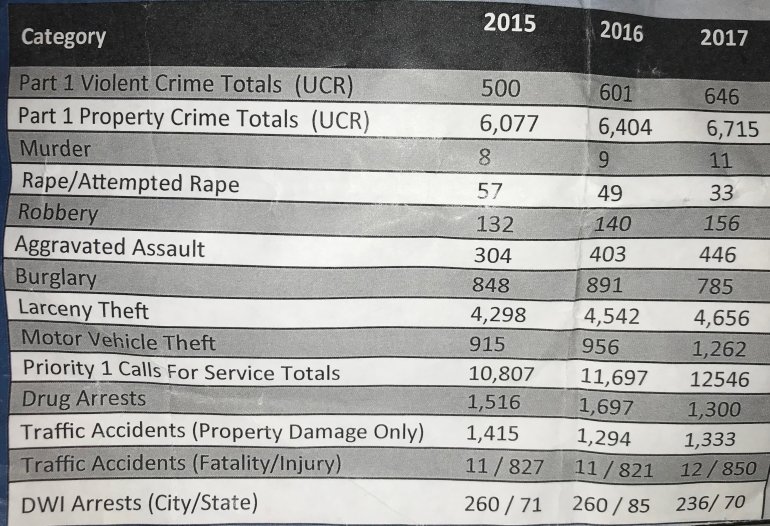 News of the police department's new plan is cause for excitement at businesses along Highway 40, one of the hot spots on which police will concentrate.
Denise Smith, tavern manager at the Sand Bar, said her business district is overwhelmed with crimes associated with drugs and prostitution — things the small businesses don't want.
"They're street people. They're street savvy people. I see drugs and prostitution. I see fights, murders, theft. The whole gamut," Smith told FOX4. "The guns and the knives come right behind that. Then you have those street fights."
Cato said this new endeavor will launch next week, and his message to criminals is to watch out because police are serious a about this mission.
The eight officers who make up the new street crimes unit are all tenured employees. However, the Independence City Council just approved funding to hire five new patrol officers.