This is an archived article and the information in the article may be outdated. Please look at the time stamp on the story to see when it was last updated.
INDEPENDENCE, Mo. — A teenage mother has been charged with murder after her six-week-old newborn was found dead.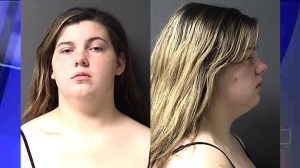 Late Tuesday afternoon Jackson County prosecutors announced murder charges against 17-year-old Whitley Evenson of Independence.
Court records show Evenson first told police she woke up and found her child not breathing.
But according to court documents, she changed that story, telling an officer she wanted to quiet the baby, so she placed her hand over the infant's nose and mouth.
Police say the baby suffocated.