This is an archived article and the information in the article may be outdated. Please look at the time stamp on the story to see when it was last updated.
LEAVENWORTH, Kan. — An Iraq war veteran who has accused a physician's assistant at the Veteran's Affairs hospital in Leavenworth of sexual abuse has filed a federal lawsuit against his alleged perpetrator and the hospital.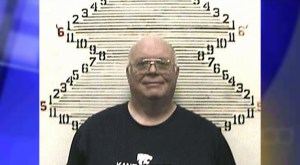 The lawsuit, filed on Tuesday, accuses physician's assistant Mark E. Wisner, 64, of Horton, Kan., and the Dwight D. Eisenhower VA Medical Center of medical malpractice; negligent supervision, retention, and hiring; and negligent infliction of emotional distress.
The veteran said while undergoing physical examinations at the hospital that Wisner repeatedly fondled him and made inappropriate remarks regarding the veteran's genitals. He also claims Wisner suggested he would withhold pain medication if he did not allow Wisner to touch his private area.
The victim, who suffered a severe shoulder injury in the line of duty in Iraq, said the offenses occurred during four visits between August and November of 2013.
The lawsuit said the hospital failed to monitor Wisner's clinical activities.
"It is unconscionable that a medical provider would do something like this to a soldier who bravely served our country in overseas combat," the veteran's attorney, Daniel A. Thomas, with the law firm of Humphrey, Farrington & McClain, in Independence, Mo., said in a statement. "And it is just as shameful that the veteran's hospital let this happen. As a former Marine veteran myself, these actions offend me to the core."
Wisner surrendered his medical license last year after more patients came forward with accusations of abuse. He acknowledged in a consent order that he used his position as a physician's assistant to commit sexual battery against veterans, including the plaintiff.
Wisner is currently facing charges of aggravated criminal sodomy, solicitation and sexual battery in Leavenworth County District Court and is expected to face trial in September.