This is an archived article and the information in the article may be outdated. Please look at the time stamp on the story to see when it was last updated.
OVERLAND PARK, Kan. — Downtown Overland Park is experiencing a big boom.
With about 300 locally owned shops, restaurants, bars and Upper Crust, a nationally recognized bakery, people who live within walking distance say it's a unique place to be.
"It is a little bit of a throwback to the 1950s with a lot of advantages to today's technology," said Janiece Vohland, who lives a few blocks away from downtown.
Downtown Overland Park runs from Metcalf, west to Conser and 78th to 82nd on the south. There's a lot happening in the small stretch.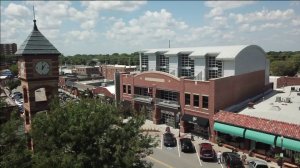 City officials attribute the new development, which includes apartments and retail, to a change in city code. About a decade ago, the city's zoning ordinance was changed to allow buildings to be built up to five stories tall.
"That took place right during the recession," said Doug Johnson, GIS and support services manager for Overland Park's Planning and Development Services Department. "So for the first few years not much happened. As we came out of the recession, developer interest really spiked in downtown. And we've had several major projects, many of which are still under construction and a couple which are still yet to come."
The first new apartment building to open in downtown Overland Park was Avenue 80. Now, downtown Overland Park's growth includes several other new apartment buildings. You can read more about them here. Some have mixed use and retail space, and they'll add about 550 new units for people to live.
The Overland Park City Council also recently voted to approve construction of two new office buildings.
"We think it's going to bring a lot of foot traffic that we'll see during the week," said Kate Sweeten, executive director of the Downtown Overland Park Partnership.
Johnson said they're making changes to infrastructure as the area gets more traffic.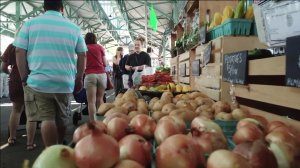 "Recently we made some changes to 79th Street to add some on-street parking and to widen sidewalks and improve crosswalks," he said.
People living and working in downtown Overland Park have lots of activities to choose from, like the Farmer's Market and special monthly activities.
Upcoming events include "Retail Therapy Thursdays" where businesses stay open until at least 8 p.m. to give shoppers a chance to make it to stores after work.
"Every third Friday of the month, we do our local life event where businesses stay open late and provide everything from live music and wine tastings to shopping deals, gallery openings. It's a really vibrant fun event," Sweeten said.
This fall, you can also attend the Overland Park Fall Festival and Parade on Sept. 29, Trick-or-Treating on Oct. 27 and the Mayor's Tree Lighting Ceremony benefiting the Heartstrings Community Foundation on Nov. 16.
With everything that's going on, people are flooding into the area, and some say there's a parking crunch.
"There's a lot of construction going down there so the traffic is kind of, and the parking is kind of crazy right now," said Janet Fournier, a realtor who lives close enough to bike to downtown. "I went during the lunch hour, and I had to park two blocks away."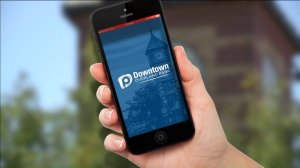 Just last month, the Downtown Overland Park Partnership launched an app to help people navigate the area, including parking maps.
"It really gives you the most up to date information about the area," Sweeten said. "If you want to go through and find a business listing, we've got everybody listed with photography of their storefront, information about who they are, what they do, with social media links and the address and phone number as well."
The app also reminds you of events going on downtown. It will even show you where to park as you navigate through the shops and international restaurants.
With so much going on, real estate agents say you'll have a tough time buying a house near downtown Overland Park.
"There's actually no houses for sale," Fournier said. "There's two under contract that are close to downtown Overland Park. The rest are all sold. There's nothing active."
The growth and demand in downtown Overland Park is keeping people there optimistic.
"I think we've come a long way, and I think it only gets better from here," Johnson said.
---
Editor's note: This is part of a new segment where FOX4 looks at the "Cool Cities" in our area on Thursday nights during FOX 4 News at 9 p.m. But we need your help! 
Post your photos on social media using #FOX4CoolCities or drop us a line on Facebook to tell us what you love about your city. Next Thursday night, we're headed to Merriam. Tell us what we should check out!