This is an archived article and the information in the article may be outdated. Please look at the time stamp on the story to see when it was last updated.
OLATHE, Kan. — An Olathe mom accused of trying to kill her three children faced a judge Wednesday
Therese Roever is charged with three counts of attempted capital murder. The capital classification is because the crime involved more than one victim in the same act. Her bond was set at $1 million.
During her first court appearance Wednesday, Roever entered the holding room at the Johnson County Jail wearing what looked like a long bullet-proof vest. Her attorney asked the judge to reduce her bond, but the judge denied the request.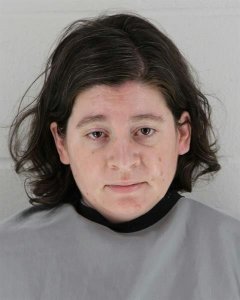 On Monday night, Olathe police got a 911 call from Roever's ex-husband, saying Roever and their three children were drugged and groggy.
In a police dispatch recording, the dispatcher fills in emergency personal before they arrived at the scene: "The male is back on the phone and advising the kids were given something. I can hear one certain cry in the background. The other is sleeping," the dispatcher said.
According to court documents, Roever lost custody of the children to her ex-husband shortly after the two were divorced in 2016. Three months ago, the court granted her unsupervised visitation.
The attempted capital murder charges Roever now faces may be the result of what she told the 911 operator when she called.
"The wife is now on the phone," the dispatcher said. "She says it was intentional. It was a drug overdose. There is no weapons."
Roever and her children were all taken to the hospital in serious condition Monday. Roever was released and is now in jail.
The children are doing well. At least one of them is out of the hospital and home with his dad.
Roever will be back in court March 1.