This is an archived article and the information in the article may be outdated. Please look at the time stamp on the story to see when it was last updated.
KANSAS CITY, Mo. — A Jackson County sheriff's deputy charged in a Midtown shooting is now facing a civil lawsuit, filed by the victim in that case.
Attorneys for Brittany Simek filed a lawsuit against Dep. Lauren Michael Friday in Jackson County court.
Michael was charged with first-degree assault and armed criminal action for the shooting in October.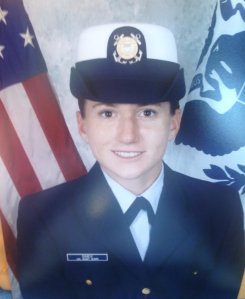 The civil lawsuit seeks unspecified actual and punitive damages for what attorneys claim was the "intentional, reckless and irresponsible assault, tasering and shooting" of Simek.
According to the lawsuit, on Aug. 8, Simek and a friend were on a Bird scooter near 37th and Main streets when a Jackson County sheriff's deputy veered his patrol car across several lanes of traffic, striking the scooter and launching Simek and her friend onto the ground.
Simek then left the scene, bought a Gatorade from a convenience store and was sitting on some steps near 41st and Oak when Michael jumped out of her patrol car and began screaming for Simek to get on the ground.
According to court documents, Simek asked why she needed to get on the ground, and Michael refused to tell her. Michael then pulled Simek to the ground by her hair and used a Taser on her twice, according to the suit.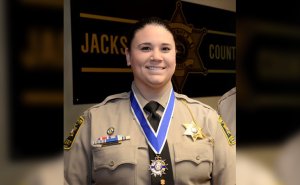 The lawsuit then states that Simek was afraid and began running down the street toward her home when Michael shot at her five times, striking her four times.
One bullet hit and broke Simek's back, one bullet hit her back on the side and went through her body, one hit her in the buttocks and another hit her cell phone. The other bullet lodged inside of a parked car on the street.
The lawsuit claims that Michael used excessive force and claims that Simek will need ongoing medical care for her physical injuries, as well as help for depression and emotional distress she suffered as a result of the shooting.
The suit also seeks punitive damages and names two other civil lawsuits, filed by Lorenzo Bailey and the family of Donald Sneed. Bailey claims Michael used a Taser on him for no reason.
Sneed was shot and killed by Michael after running from her at a Raytown Walmart in 2017. Michael claims that she shot him multiple times after he took her Taser and stunned her in the face.
Michael was awarded the Medal of Valor for her actions in the Sneed shooting. That shooting is now the subject of a criminal review by the Jackson County Prosecutor's Office.
It's wasn't immediately clear Friday afternoon if Michael had an attorney for the civil lawsuit filed by Simek.