This is an archived article and the information in the article may be outdated. Please look at the time stamp on the story to see when it was last updated.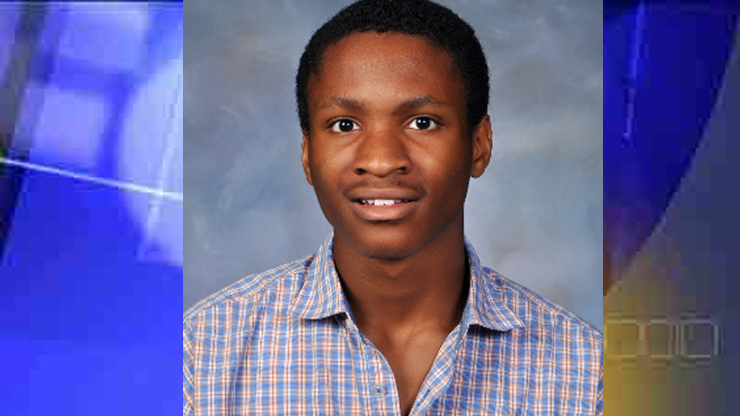 KANSAS CITY, Mo. -- Friends and family came together Friday night to remember 17-year-old Ja'Leel Freeman, who was a senior at Raymore-Peculiar High School. Freeman collapsed and died Wednesday during the school's track team practice. Students held a balloon release in Freeman's honor at Rockhurst High School, where the Ray-Pec boys basketball district championship game was taking place.
"He was always caring for someone else so it's going to be hard not to see him every day," said Adraine Freeman, Ja'Leel's mother. "He loved running, he loved his cross country people and the people he ran with."
Freeman told FOX 4 her son loved the environment, recycling and science.
"I appreciate everything that everybody has been doing for us, I just never saw so much love," Freeman said Friday.
Freeman had just started track practice this week. After running outside the student had difficulty breathing and collapsed in the locker room, according to the school district. He was pronounced dead at Belton Regional Hospital.
His mother told FOX 4 she had just taken him to a doctor's appointment because he had been having problems with his heart. She said the doctor didn't want him to do too much physical activity but Ja'Leel still wanted to run. Freeman said her son had just been put on a waiting list for a procedure. It is not clear yet whether or not the family had told anyone at the school about Ja'Leel's recent trip to the doctor.
According to the school's superintendent, Freeman had to undergo a physical and complete the required medical forms before participating in sports.