This is an archived article and the information in the article may be outdated. Please look at the time stamp on the story to see when it was last updated.
KANSAS CITY, Mo. — For the second straight weekend family searching for Jessica Runions found a dead body, but the deceased turned out not to be the missing Raymore woman.
Since Runions, 21, disappeared in September, her family has been looking for her. Her father has searched fields, woods and other areas the man she was last seen with was known to hang out.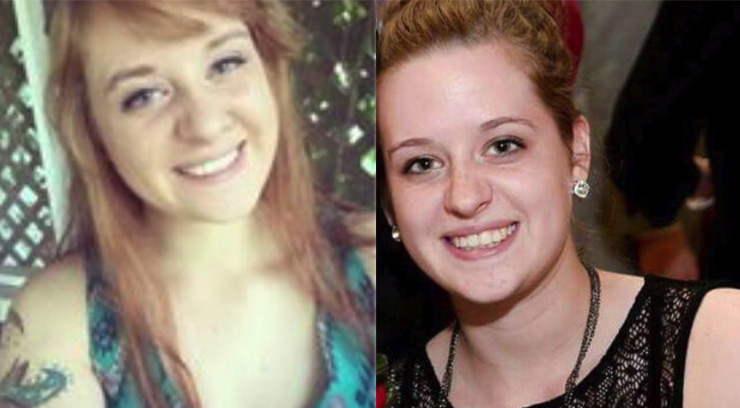 "We just look for secluded areas and areas that are not well-lit, our group of family and friends that search with us they give us ideas," John Runions explained.
Kylr Yust was charged with burning her car, but not with her disappearance. So they keep looking. On January 21st that search took her father's side of the family to the edge of Swope Park on 67th Street and a creekbed alongside the road.
"My cousin was in front of me," John Runions recalled. "He said I think I found a body, and I said yeah you did find a body, we need to get back and call 911."
It wasn't the missing Raymore 21-year-old. Neither was the body they found this past weekend down an embankment just off South Brighton Avenue near 53rd Street. It was exactly seven days after their first discovery.
"It's a human being laying there just cast aside, it's tough, a lot of people don't sleep because of the things that we've found," Runions said.
Police have yet to identify the man found this weekend. The man found the weekend before turned out to be Brandon Herring, a young father missing since November.
His family laid him to rest Saturday, just a couple of hours after John Runions' fiancé and her mom found the second body.
"Now I have my baby, I have a little closure," Rhonda Herring told FOX 4 last week.
It's closure Runions is happy to provide, while still seeking his own.
"I feel sad for the families and friends of that loved one that's there, no one should have to go through what we go through," he said.
The family plans another search this weekend, saying they won't give up until they find Jessica Runions.