This is an archived article and the information in the article may be outdated. Please look at the time stamp on the story to see when it was last updated.
OVERLAND PARK, Kan. – A group of former athletes at Johnson County Community College is making a last-ditch effort to persuade school administrators to reverse their decision to drop two longtime sports programs.
Blake Koger, who ran track on a scholarship at JCCC from 2004-2006, is one of four alumni behind a recently launched website to save the programs.
"You're limiting a lot of opportunity for kids to go on to another level, compete and get a college education while doing so," Koger said. "It's just wrong."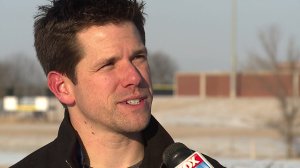 Koger said he feels the school kept the public in the dark during its decision-making process.
"At least have a public discourse about it because it was made, we kind of feel, in secret and we didn't find out about it until it was too late," he said.
The JCCC Board of Trustees made public, in March 2017, that the school would discontinue its track and cross country programs at the end of the 2017-2018 school year.
"It had to do with Title XI, with the number of student athletes within the programs, the travel, upkeep the maintenance and equipment," JCCC spokesperson Chris Gray said. "There was a myriad of factors that were involved with this."
Gray said support for athletics has been an ongoing issue, and the rationale for eliminating the programs was based on a number of factors.
According to Gray, the school didn't want to raise student fees, citing support for athletics already takes up 45 percent of the discretionary budget despite representing only 1 percent of the student population.
The board also consulted the athletic department and other stakeholders, who agreed to support fewer programs rather than to continue to be stretched thin.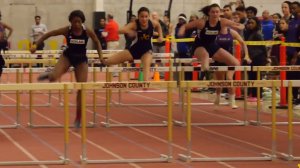 "The last thing we want to do is eliminate a program, but unfortunately, this a decision we had to make," Gray said.
"How do you value one program against another and, if you can do that, why have athletics at all," Koger questioned.
Koger hopes his group's website will generate interest from other alumni who might not know about the decision.
"It's to show support for the program," Koger said. "It impacted thousands of lives in our area, brought people from outside, keeps people in. It's an opportunity, and a lot of people have great memories from their time here."
J.J. Wannamaker, who coaches track and cross country at Shawnee Mission South High School, is a strong supporter of the group's efforts.
"I've actually got three of four kids this year that this would have been a perfect for, but we have to find another program for them to go to," Wannamaker said.
Wannamaker, who also participated in track as an undergraduate, is afraid the discontinuation of the programs will have an impact on future athletes.
"For a lot of our students, it works because they live here and it allows their parents to see them compete," he said. "It allows them to maybe possibly live at home and safe a little bit of money."
Gray insisted that athletes and schools affected by the eliminated programs were given advance notice about the decision and it's unlikely the board will reverse its decision.
As for the facilities on campus, the cross country course and indoor track will remain available for use by students and the community. However, the school plans to replace the outdoor track with a new softball field, soccer field, restrooms, a concession stand and more parking.