This is an archived article and the information in the article may be outdated. Please look at the time stamp on the story to see when it was last updated.
STILLWELL, Kan. -- The suspect the Johnson County Sheriff's Department was searching for Monday is in custody. He was found at 175th and Nall just after 1:00 p.m. on Monday. His name has not yet been released, but the Johnson County Sheriff's Department says it's thankful this man is off the streets.
"It's quite spooky. I mean, somebody coming to get diesel is one thing; shooting at an officer, that's a totally different ball game," said Delbert Nolker, the Superintendent of Construction site near 191st and State Line, which was stolen from.
Police say they have a suspect in custody after searching all day on Monday.
"We had extra officers in the area and this was an area we felt was likely where someone might try to hide," said Deputy Jill Koch, with the Johnson County Sheriff's Office.
The suspect was taken into custody, this time without a fight, but police say that wasn't the case early Monday morning. Police say the suspect fired at a uniformed officer after the officer interrupted the burglary in process.
"Oh they'll steal just about anything; fuel, fuel tanks, the pumps off the tanks, you name it," said Nolker. "Out of fuel, out of tanks."
Around 1:00 p.m. after hours of searching, police found the suspect at a park called Camp Branch Glade. Nolker says the construction has been going on since November, and this is not the first time this has happened, each time hurting the company.
"Financially, every time they do it, it's time lost," said Nolker.
In fact, he says it happened just last week, and caught two guys on camera too. Police are still searching for those suspects.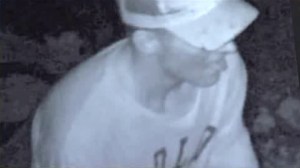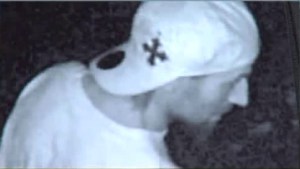 The suspect from Monday though has been brought in for questioning, and the Johnson County Sheriff's Department is still investigating. The Superintendent of the Construction site says he's filed seven police reports because of thieves targeting his construction site.
Please contact the Johnson County Sheriff's Department at (913) 791-5800 if you have any information.