This is an archived article and the information in the article may be outdated. Please look at the time stamp on the story to see when it was last updated.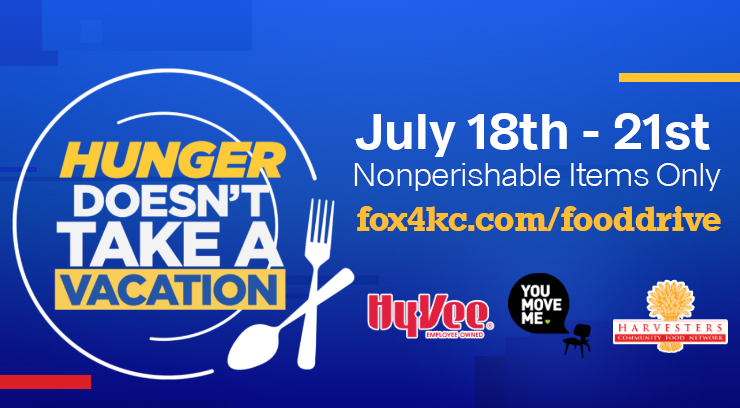 KANSAS CITY, Mo. — When kids break for summer vacation, childhood hunger reaches its worst point as lower-income families who rely on school meals often struggle to feed their families.
Help fight childhood hunger by joining FOX4 with partners Harvesters, Hy-Vee and You Move Me for a summer food drive between July 18 and 21. We'll be collecting nonperishable food items at all Kansas City metro Hy-Vee stores between those dates.
Nonperishable food items include most products in cans, peanuts and other nuts, cereal, dried fruit, brown rice and whole grain pasta.