This is an archived article and the information in the article may be outdated. Please look at the time stamp on the story to see when it was last updated.
KANSAS CITY, Mo. — Bryan Sheppard, the man convicted in the deaths of six firefighters in one of the worst explosions ever to rock Kansas City learned on Friday that he will get out of prison. On Friday, the U.S. District judge decided Sheppard should be resentenced to 'time-served', which amounts to 20 years.
#BREAKING Man convicted in deaths of 6 KC Firefighters resentenced to time served. Will be released.

— Dave D'Marko (@DaveDMarko) March 3, 2017
Judge says Bryan Sheppard as a teen couldn't fully understand the consequences

— Dave D'Marko (@DaveDMarko) March 3, 2017
Sheppard's daughter "I hope we can work together to find real people behind the 1988 tragedy."

— Dave D'Marko (@DaveDMarko) March 3, 2017
On November 29, 1988, six KCFD firefighters – Thomas Fry, Gerald Halloran, Luther Hurd, James Kilventon Jr., Robert D. McKarnin and Michael Oldham – were killed in a massive early-morning explosion at a construction site near 71 Highway in southeast Kansas City. The explosions were ruled to be caused by arson at a construction trailer loaded with tens of thousands of pounds of explosives.
In 1997, five people were eventually convicted in the case – Frank Sheppard, Earl "Skip" Sheppard, Bryan Sheppard, Darlene Edwards and Richard Brown – all of whom are sentenced to prison.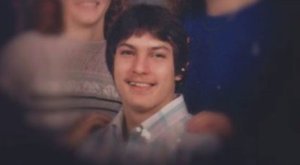 The U.S. Supreme Court's ruling that affects Sheppard said that mandatory life without parole sentences of juveniles are unconstitutional. Sheppard was 17-years-old at the time of the explosion. Sheppard, now 45-years-old, has served more than two decades.
Sheppard and the other four convicted in the firefighters' deaths have maintained their innocence.
FOX 4's Dave D'Marko was at the courthouse. Look for his report in FOX 4 newscasts. Dave D'Marko received this media statement provided by Bryan Sheppard.
"From the bottom of my heart, thank you for all your support. We are very happy with the judge's decision. Because I have been blessed with a second chance I can now look forward to a bright future with my family," he said. "I will do everything in my power to make the best of it. Right now the man (sic) focus is to work hard every day so I can show you I was worth saving. O know that me walking free is the cause of further grief for the families of the firefighters. To them I want to say, I am so sorry for everything you have been through. I hope that some day you will see the truth and find the closure you deserve. We are not done yet, we will continue to look in to this case so that we can help in anyway we can."
Bryan Sheppard statement, serving life without parole for firefighters deaths and will be released pic.twitter.com/ds8gsUTzPt

— Dave D'Marko (@DaveDMarko) March 3, 2017
Four years ago, on Sept. 28, 2012, FOX 4 reported the following story on our website and in our newscasts:
Lawyers: New Evidence Clears Defendants in Deadly 1988 Blast