This is an archived article and the information in the article may be outdated. Please look at the time stamp on the story to see when it was last updated.
MAUI — A judge ruled on Wednesday that there is not enough evidence to charge a woman with the murder of her twin, who died when the woman drove off a 200-foot cliff in Maui, Hawaii.
Prosecutors had not responded to the judge's decision. On Monday, they filed a second-degree murder charge against Alexandria Duval for the death of her twin, Anastasia Duval.
Witnesses reported the 37-year-old women were traveling in a Ford Explorer and seen arguing inside the vehicle. Then witnesses say the car quickly accelerated, smashed through a stone wall and plunged into the rock below.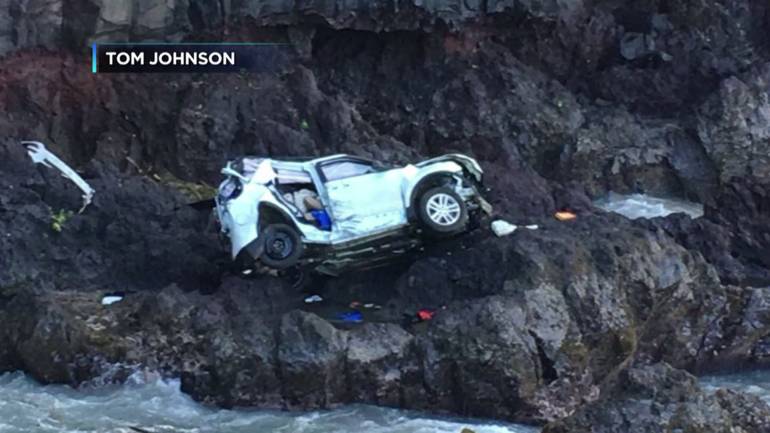 Alexandria Duval survived and was able to make an appearance in court on Monday with her arm in a sling. She suffered injuries to her arm and ribs.
Anastasia died at the scene. Test results from the Explorer show Alexandria did not apply the brakes before the crash.
The twins had a history of financial trouble before they moved to Hawaii several months ago. They were arrested in Maui in December on charges of disorderly conduct and making terroristic threats.