This is an archived article and the information in the article may be outdated. Please look at the time stamp on the story to see when it was last updated.
NASHVILLE, Tenn. — A Tennessee judge, who controversially ordered a baby boy's name to be changed against his mother's wishes from Messiah to Martin, has been fired, court officials said Tuesday. The judge said the mother's original choice for her son's name should be reserved only for Jesus Christ.
Related: Mother named her son 'Messiah' but judge ordered it changed
Lu Ann Ballew, who worked as a Child Support Magistrate in eastern Tennessee's fourth judicial district, ordered the surprising name change of the eight-month-old child back in August 2013. She was terminated from her position by Judge Duane Slone on January 31 of this year. The order issued by Slone, however, does not give an explanation as to why he put an end to Ballew's appointment.
Ballew's order came as a shock mostly due to the fact that both of the baby's parents were seeking to settle an issue of what his last name should be, and not his first during a paternity hearing on August 8. Her order surprised both parents because she changed the baby boy's first name, Messiah, to his mother's last name, Martin, and then changed his last name from his mother's to his father's last name, McCullough.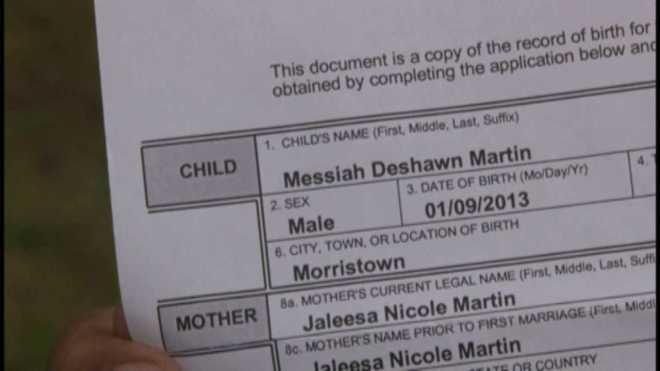 "Messiah is a title that is held only by Jesus Christ," stated Ballew's order. "Labeling this child "Messiah" places an undue burden on him that as a human being, he cannot fulfill.
Due to this incident, Ballew is still facing charges related to accusations that she violated her state's Code of Judicial Conduct, according to the Daily Mail. Part of the code requires a judge perform duties without religion based bias. The former Cocke County judge has a court hearing scheduled for March 3.