This is an archived article and the information in the article may be outdated. Please look at the time stamp on the story to see when it was last updated.
OLATHE, Kan. — Frazier Cross, Jr., the man who has admitted killing three people in April 2014 outside two Jewish centers in Johnson County, spoke to the jury Monday morning in opening arguments of his death penalty trial.
The victims are Reat Underwood, 14, Reat's grandfather Dr. William Corporon, 69. Both were killed outside the Jewish Community Center as Underwood was there to audition for the KC Superstar contest. Terri LaManno, 43, was gunned down outside Village Shalom, a retirement complex, where she was visiting her mother.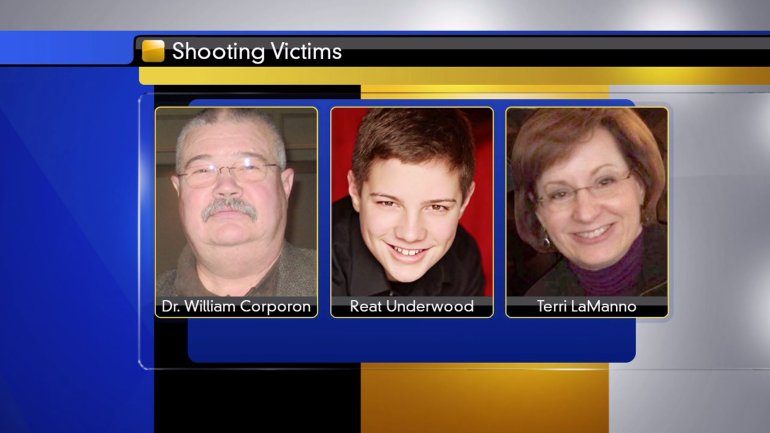 FOX 4's Shannon O'Brien is in the Johnson County courtroom for the trial and described the unusual setting: One one side, there is Johnson County Prosecutor Stephen Howe, flanked by assistant prosecutors. On the other side, Frazier Cross sits, representing himself, with three attorneys on-hand to answer his legal questions.
Prosecutors objected to the first sentence of Frazier Cross' opening statement, causing the judge to dismiss the jury and warn Cross that if he does not choose his words carefully, he could cause a mistrial during his opening statement.
Cross, an admitted white supremacist who says he has a particular hatred for Jewish people, said he wanted to lay out the reasons why he did what he did.
Prosecutors objected and said the 'why' is for the sentencing phase. They argued that Cross must stick to the facts of 'what' did or did not happen on April 13, 2014 during the guilt-phase.
The judge agreed with prosecutors.
"The genocide is not admissible, how much clearer can I make that to you," the judge said.
"You are saying that this court will not let me read about genocide…. Beam me up, Lord," Cross replied.
The jury was chosen last week, consisting of eight women and nine men chosen from a pool of 200. Twelve of the 17 Johnson County, Kansas, residents will serve as jurors and the other five will be alternates.
Cross says it was his duty to kill Jewish people because they're endangering the existence of the white race.
Two foundations have been named after Reat Underwood. Click here to learn more. A scholarship has also been created in memory of Terri LaManno. The scholarship will be awarded to two individuals on Wed. August 26 and will help provide occupational therapy for CCVI students.