This is an archived article and the information in the article may be outdated. Please look at the time stamp on the story to see when it was last updated.
KANSAS CITY, Kan. — A Wyandotte County jury reached a verdict Friday in the trial of two men charged with trying to kill a Wyandotte County Sheriff's deputy, finding Cecil Meggerson, 36, and Dyron King, 25, guilty of attempted capital murder, the most serious charge they faced.
In all, Meggerson was facing 10 charges and was found guilty on nine of them. King faced 11 charges, and was found guilty on nine as well. The charges included aggravated robbery and attempted first degree murder in the shooting of Wyandotte County Sheriff`s Deputy Scott Wood on March 4, 2015.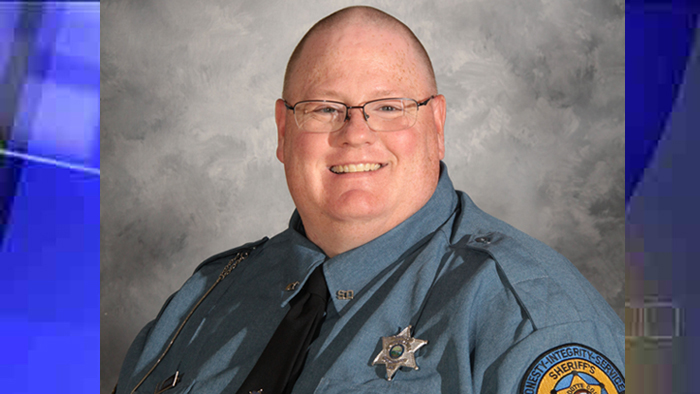 About a week of testimony wrapped up on Thursday, and the jury was given the case for deliberation. There were more than 600 pieces of evidence that were presented during trial.
During the closing arguments, the strongest prosecution evidence against King were several pieces of clothing, boots, and two guns believed to have been used in the crimes, which were found in King`s bedroom.
The prosecution linked King to the crimes because of blood from a robbery victim on his boots, and Deputy Wood`s blood on one of the guns.
His defense attorney argued that although evidence was found in King`s home, his fingerprints are not on the gun, and the boots with his DNA also had the DNA of three other people on them.
A search of Meggerson`s home on March 6 turned up no evidence, however, prosecutors say during a jailhouse phone call on march 5, Meggerson is heard telling his girlfriend to get rid of stuff.
Prosecutors say Meggerson`s DNA was found on gloves believed to have been used in the crimes.
A picture an expert witness says was taken during the time of the robbery spree shows Meggerson in the same clothes seen in the robbery video, and he was holding liquor believed to have been stolen during a robbery.
Wyandotte County District Attorney Jerome Gorman credited the top notch video surveillance equipment as the prosecution's most effective witness, "Fantastic equipment there and without that really good equipment there, probably the comparisons would not have been able to be made. We wish that every business would have as good of equipment that they have there."
Meggerson`s attorney James Spies says there is no direct evidence connecting his client to these crimes. As the jury deliberates this case, they must consider both defendants separately, and it is possible the outcome for them could be different.
Deputy Wood recovered from being shot seven times and did testify during this trial.
Wood transferred to the patrol division of the Wyandotte County Sheriff's Department a few months before the incident and was still in field training. Wood says this nightmare will not derail him.
"I am not back to work yet, but hopefully in the near future I will be able to come back to work and support and work for this great city and the citizens of Wyandotte County," he said. "I still have doctor's appointments that I go to, psychiatrists, therapists, so I still have that."
The punishment for attempted capital murder is life with the possibility of parole after 20 years, also known as a "Hard 20." Given Meggerson and King's other convictions, it's likely they'll spend the rest of their lives behind bars.
The trial for the third suspect in this case, 19-year-old Charles Bowser, is scheduled to start in May. He was granted a continuance after changing lawyers.