This is an archived article and the information in the article may be outdated. Please look at the time stamp on the story to see when it was last updated.
KANSAS CITY, Mo. — A Jackson County jury recommended a prison sentence of up to 54 years for Joseph Gonsalez, who shot and killed his ex-girlfriend in January 2018.
Gonsalez was convicted Monday of voluntary manslaughter, two counts of armed criminal action and child endangerment. He was initially charged with first-degree murder in the death of 19-year-old Elizabeth Richards, the mother of his child.
According to court documents, Richards was found bound by duct tape and shot in the head at a home near 111th and College Avenue on Jan. 6, 2018.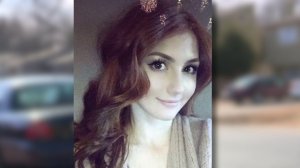 Gonsalez also suffered from a gunshot wound. Their 2-year-old child was inside the home but was not injured.
The sentence will be set by a Jackson County judge at a later date.