This is an archived article and the information in the article may be outdated. Please look at the time stamp on the story to see when it was last updated.
LAWRENCE, Kan. -- Jurors, who Friday declared Sarah Gonzales McLinn, 20, guilty of premeditated, first-degree murder, decided on Monday that the murder of her roommate, Harold "Hal" Sasko" was committed in "especially heinous, atrocious or cruel manner."
This determination will allow a judge to sentence McLinn to the "Hard 50", a mandatory minimum of 50 years in prison without eligibility for parole.
Sentencing is scheduled for April 29 at 9 a.m.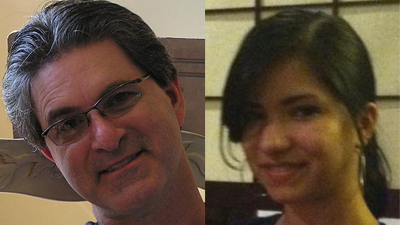 Douglas County District Attorney Charles Branson and Chief Assistant District Attorney David Melton held a news conference regarding the jury's sentencing recommendation and the case.
"I am pleased with the jury's decision This case has been very trying on everyone involved.  I do feel the jury's recommended sentence of 50 years is appropriate for the crime," said Branson.
Look for updates on FOX 4 News and fox4kc.com.